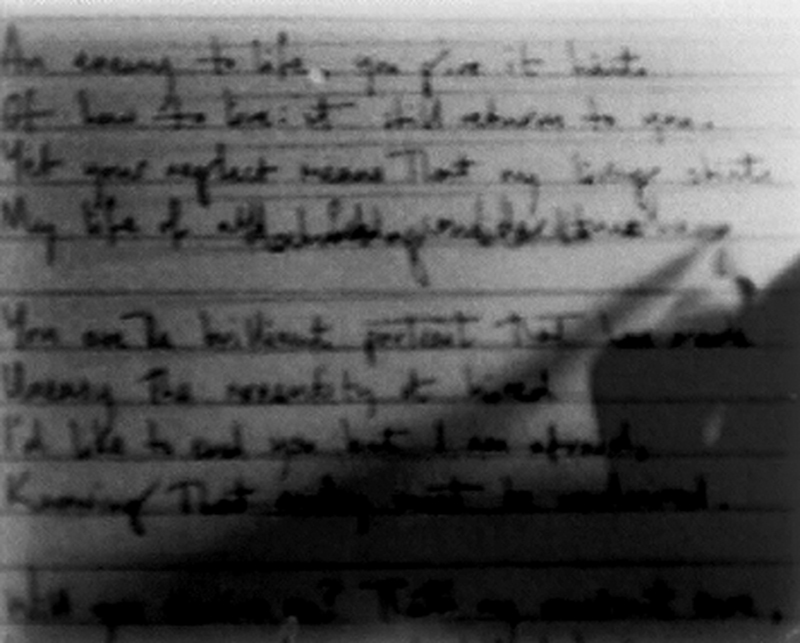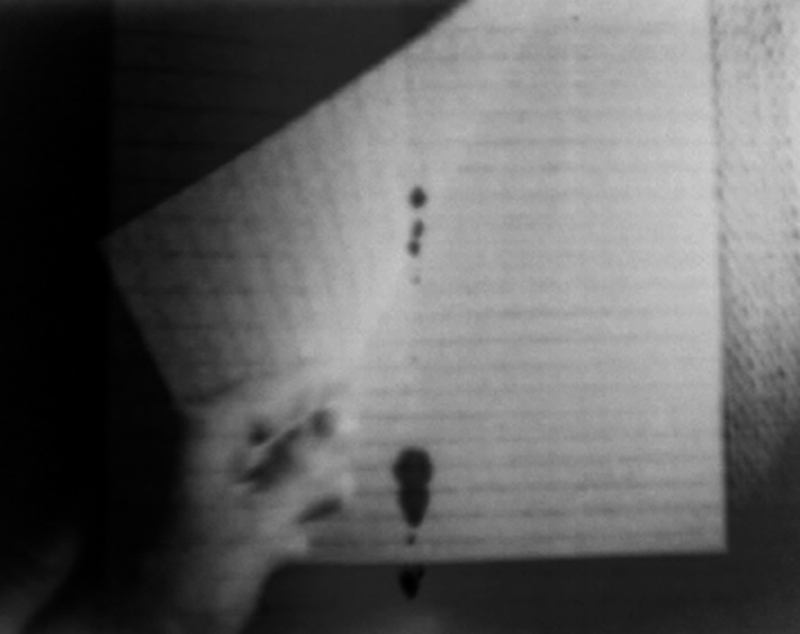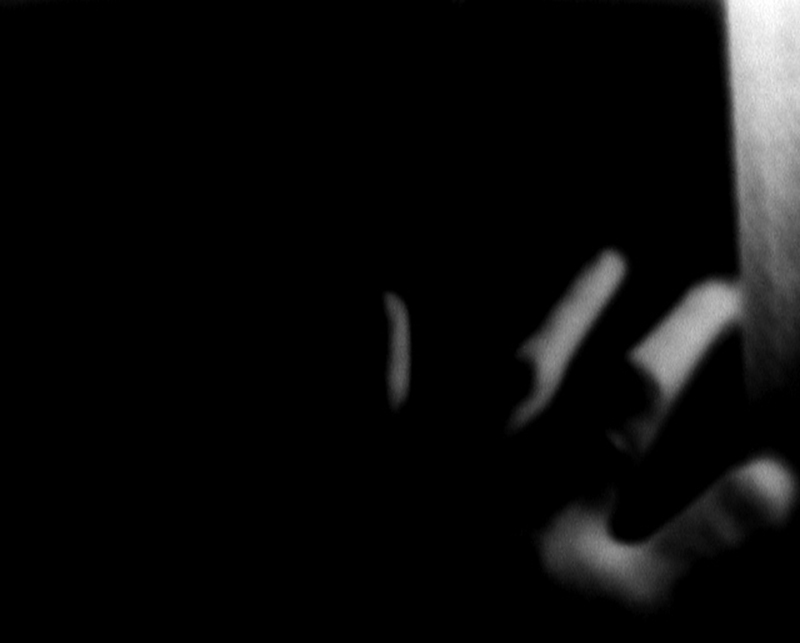 A film by Esther Johnson
Year: 2001
Duration: 00:01:30
Language: English
Country of Production: UK
Production Format: Super8 B/W Film
Screening/Exhibition Format: DCP
Aspect Ratio: 4:3
Picture: B/W
Sound: Stereo
Distribution: vTape!
---
Inspired by Roy Fuller's poem of the same name, To a Notebook explores the relationship between thoughts and writing as demonstrated through an artists' notebook. The hand becomes the symbol connecting thought with expression. Stark black and white layered stop-motion imagery is juxtaposed with a textured poetic soundtrack evoking an interior mindscape.
---
Gallery Exhibitions
PoetryFilm Tate Britain, London 2007
Artist screenings, Museu de Arte Moderna and Teatro Odisséia, Rio de Janeiro 2004
Film Festivals and Special Events
Zebra Poetry Film Festival, Berlin, Germany 2004
Microcinema International, San Francisco, USA 2004