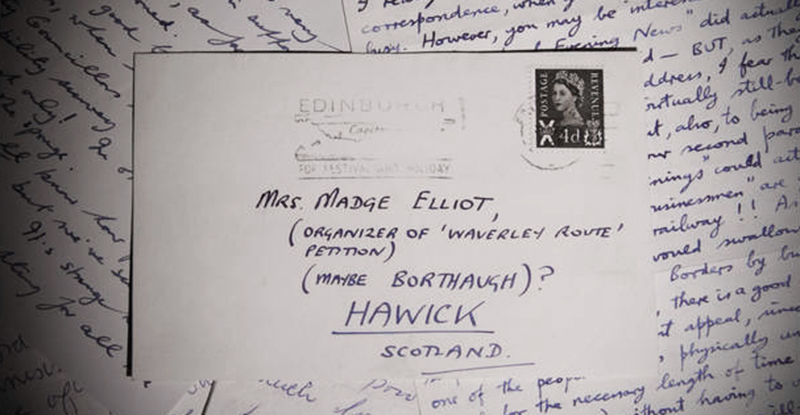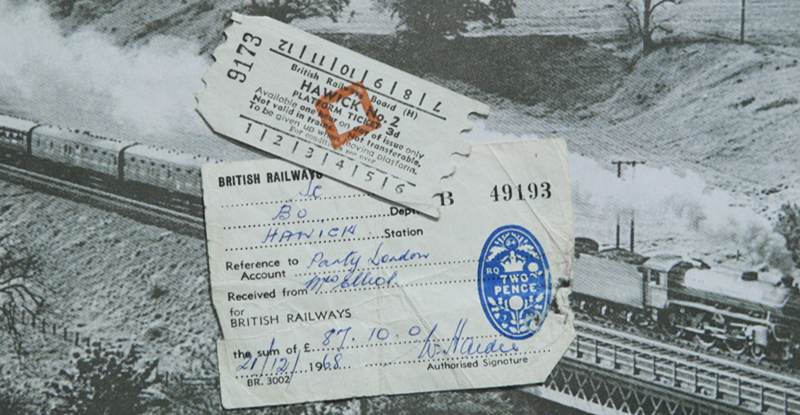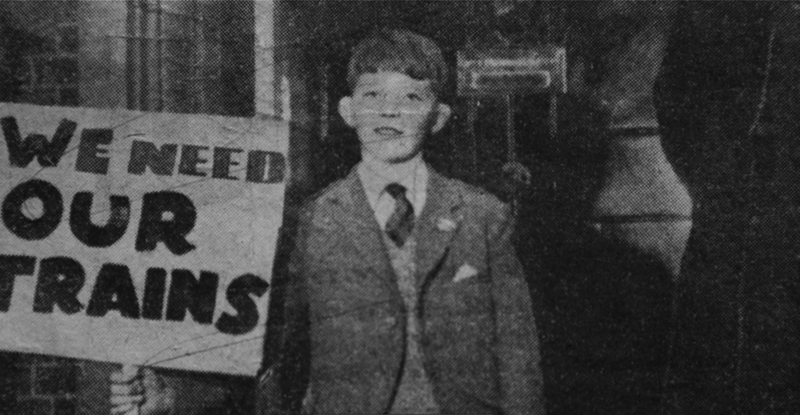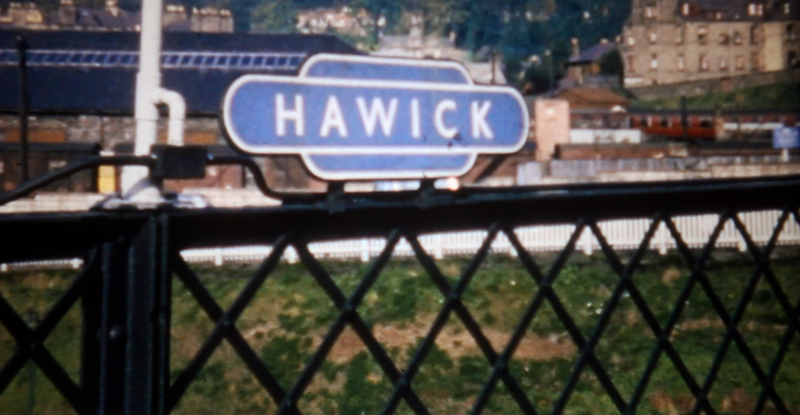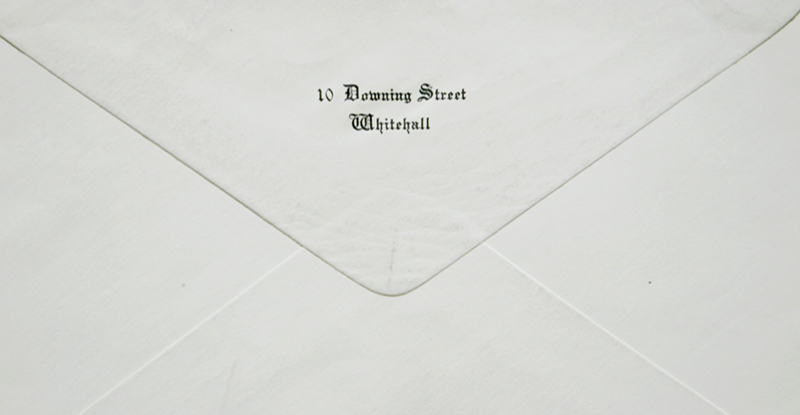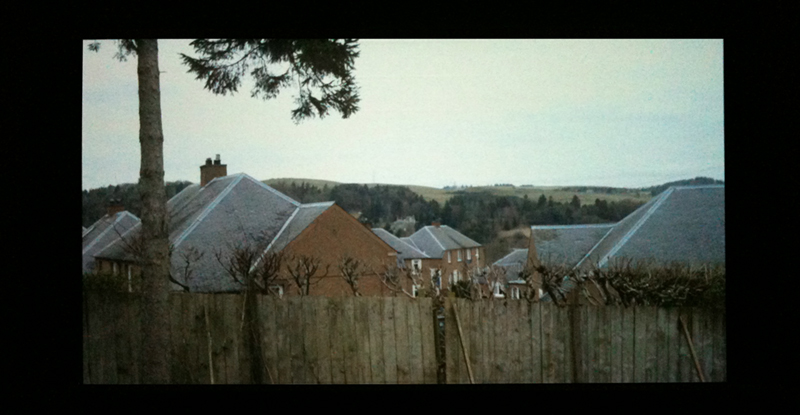 When Madge Elliot complained about the announced closure of her local train station in Hawick, her mother told her to do something about it, and that's just what she did. It's Quicker By Hearse The Tale of the Petitioning Housewife, the Protesting Schoolboy and the Campaign Trail Student tells the story of Elliot who, together with her 11-year-old son Kim, Harry Brown the piper and Edinburgh University Railway Society president Bruce McCartney, marched to Downing Street to deliver a petition of 11,768 signatures on 18 December 1968. When final closure was penciled for January 7 1969, Madge and her campaign group continued their protest by posting a coffin on the last train to leave Hawick station and travel to London. The coffin was emblazoned with the words 'Waverley Line – born 1848 killed 1969' and was addressed to the then Minister of Transport Richard Marsh.
This work investigates how the national changes recommended in the infamous Beeching report, titled The Reshaping of British Railways, impacted Elliot and her local community. Like Sir Walter Scott's historical novel Waverley (the railway lines namesake), Elliot's grassroots campaign raised questions of the need for social progress that does not reject the traditions of the past.
The project is accompanied by a series of facsimile campaign placards.
Background on the Waverley Route
Hawick was on the Waverley Route running between Carlisle and Edinburgh and was a vital connection for the Borders communities. The route was one of the first lines to be axed, closing after 120 years, as the report deemed it as being uneconomical. No other line closure left a population so far from a rail network.
In a ceremony at Edinburgh Waverley station on 4 June 2015, Madge had a train named after her in honour of her long-standing campaign.
On the 9 September 2015, 31 miles of the original Waverley Route was re-opened as the Borders Railway. Madge was a special guest on the first train.
National Railway Museum Exhibition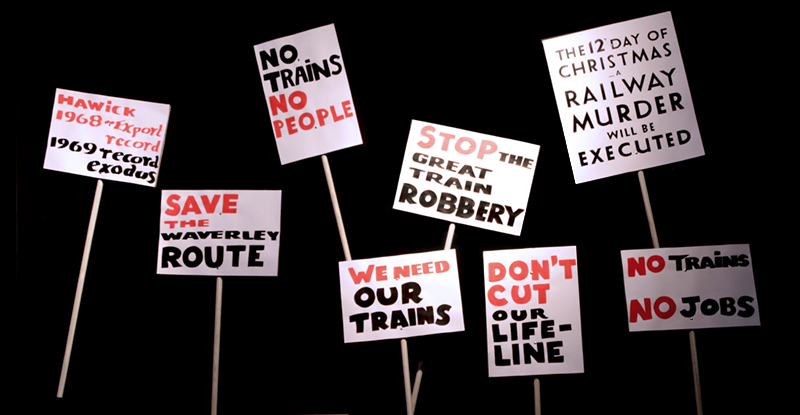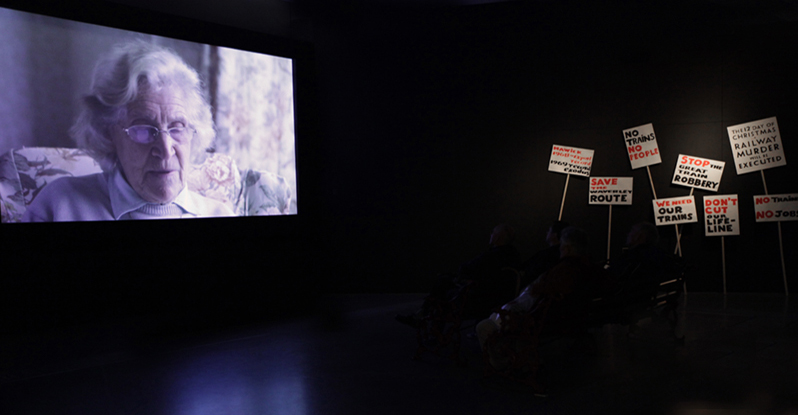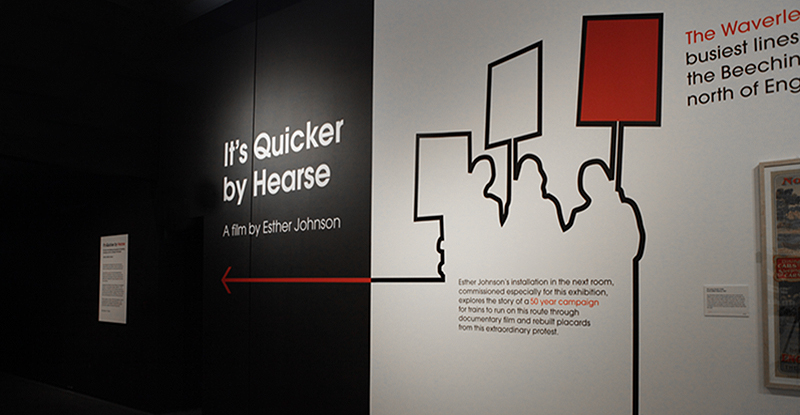 Commissioned by National Railway Museum and Science Museum Group for the 50th anniversary of The Reshaping of British Railways [also known as 'The Beeching Report'].
Special collections purchase by the Science Museum Group