Premiere with live score
Sheffield Doc/Fest Memorial Hall, Sheffield City Hall, Sheffield, UK, 20:00, 27.06.22 Tickets HERE
'Esther Johnson's film brings together a trove of archive and contemporary footage, set to a live score by Xo Xinh, for a thrilling, unorthodox portrait of Vietnam.' DocFest programme
Presentations
Getting Creative with Archives: Dust & Metal Independent Directions Film Festival (INDIS) online event, 20.02.22
Make Film History Workshop Independent Directions Film Festival (INDIS) online event, 27.03.21
DUST & METAL in-progress online event, British Council, 10.09.20
Conferences
DUST & METAL: a cine-poem journey through Vietnam's film heritage Forgotten Popular Culture: Asian Cinema and Film History University of Leicester 25.05.22

DUST & METAL Shadow Screens: Unmade, Unseen, Unreleased Film and Television Sheffield Hallam University and University of Nottingham 23—24.05.22
Unleashing the Power of Archive Film London Screen Archives conference, Museum of London 12.03.20


A cinematic voyage through Vietnam's enduring love affair with motorbikes
DUST & METAL (CAT BỤI & KIM LOẠI) presents stories of 'freedom' in Vietnam past and present told through the lens of the country's ubiquitous mode of transport: the motorbike. Stepping away from Hollywood's portrayals of the American/Vietnam War, Dust & Metal offers an unorthodox perspective of Vietnam.
Through a unique partnership with the Vietnam Film Institute to digitize rare archive film, this Vietnamese-British project funded by the British Council is an unmissable audio-visual live cinema experience. Through the repositioning of difficult to access archive film, contemporary footage, and a live score composed and performed by Vietnamese artist Xo Xinh, Dust & Metal will make rare archive film available to new audiences and illuminate unfamiliar histories of Vietnam.
The work takes the form of a creative poetic documentary in the vein of director Esther Johnson's live cinema feature film ASUNDER.
For all media enquiries please contact Lisa Brook: lisa@livecinema.org.uk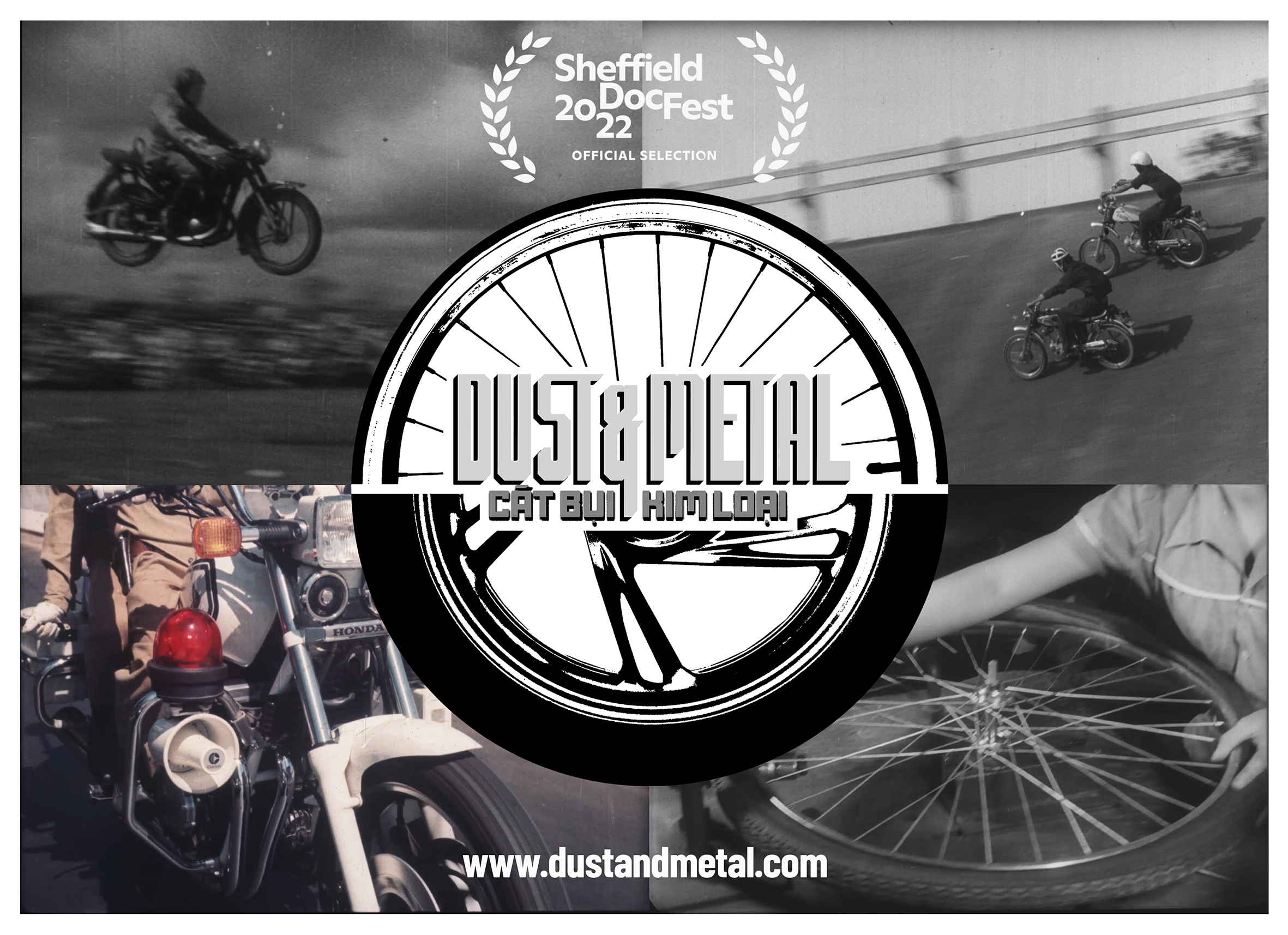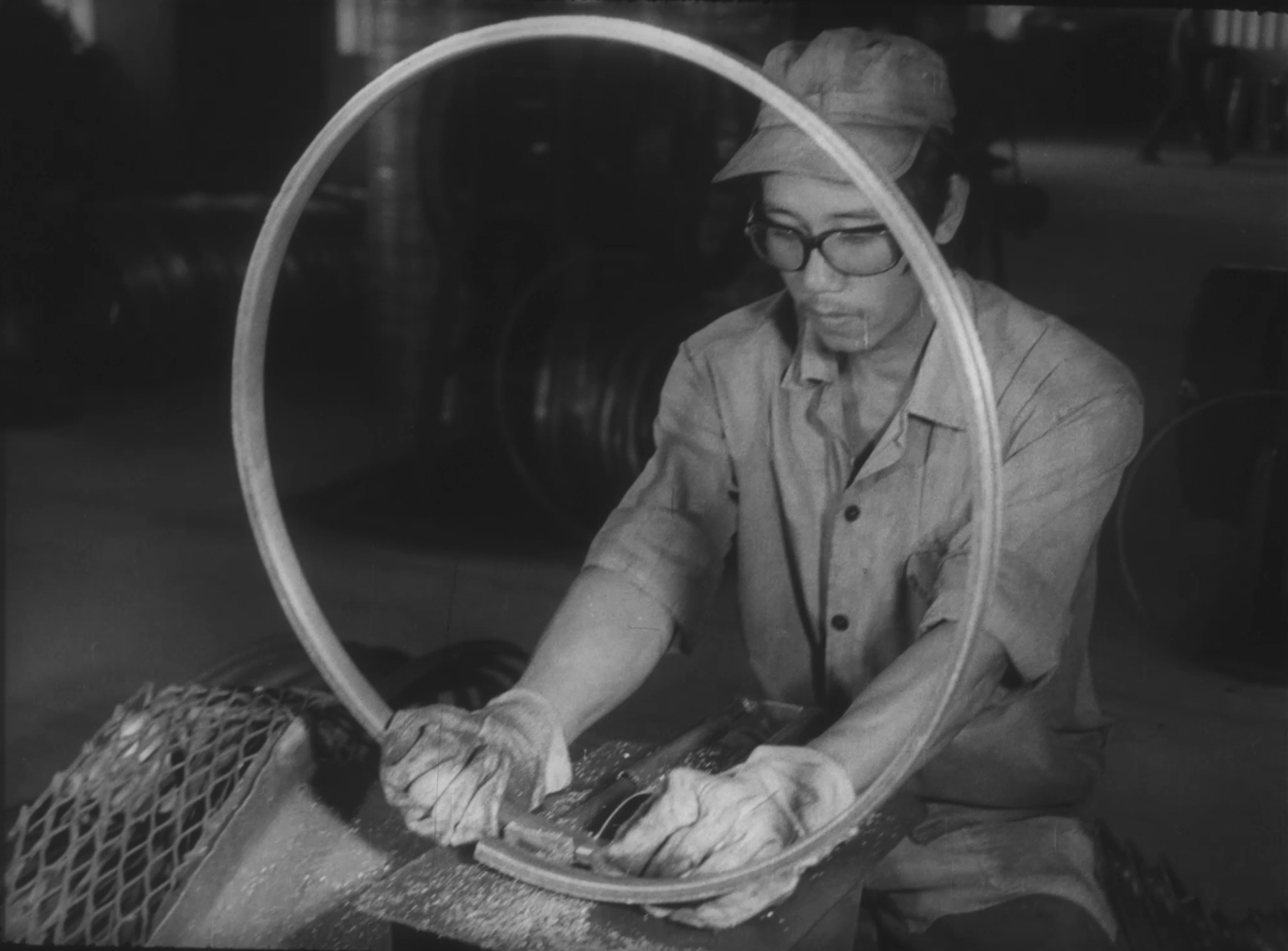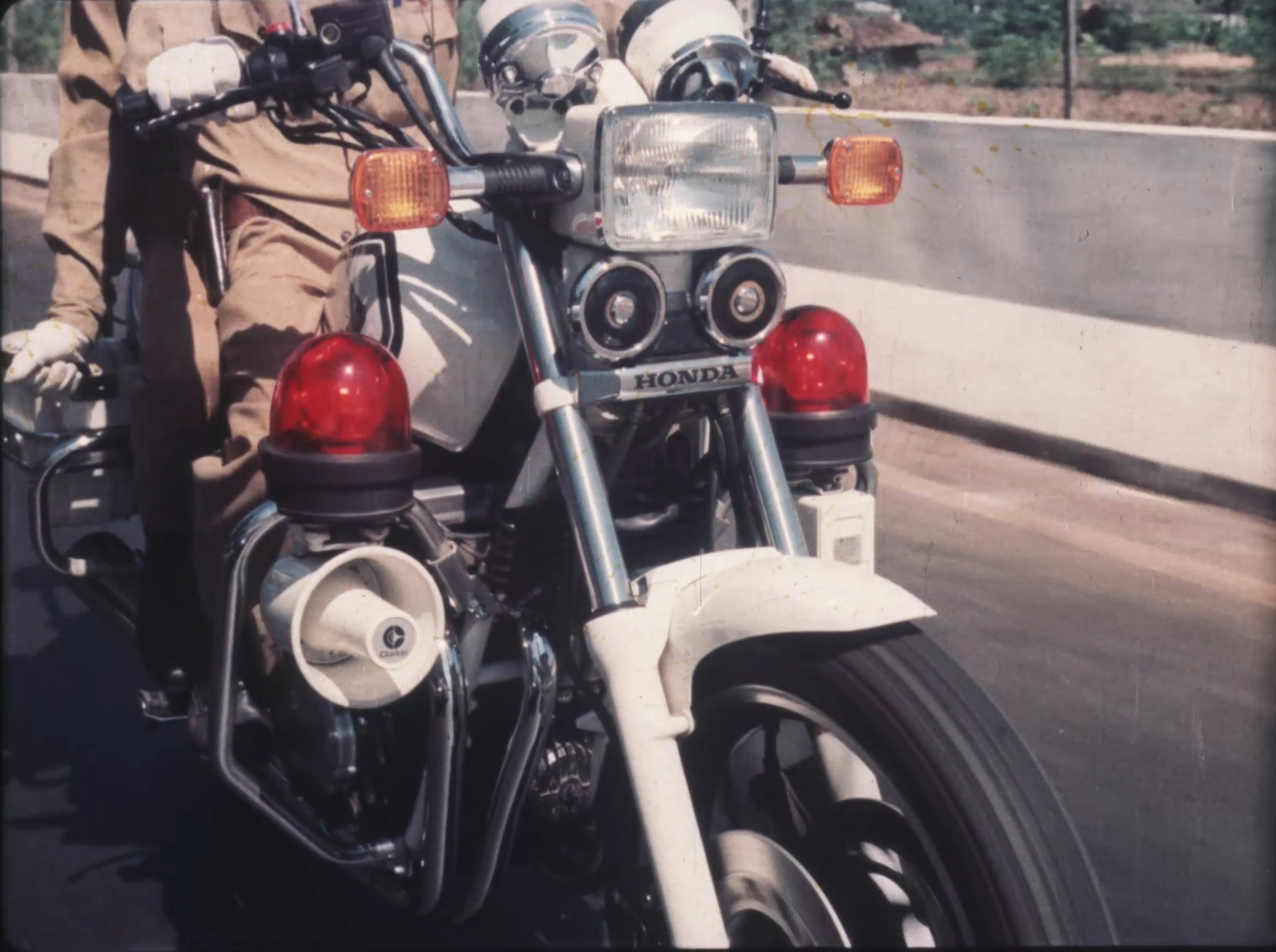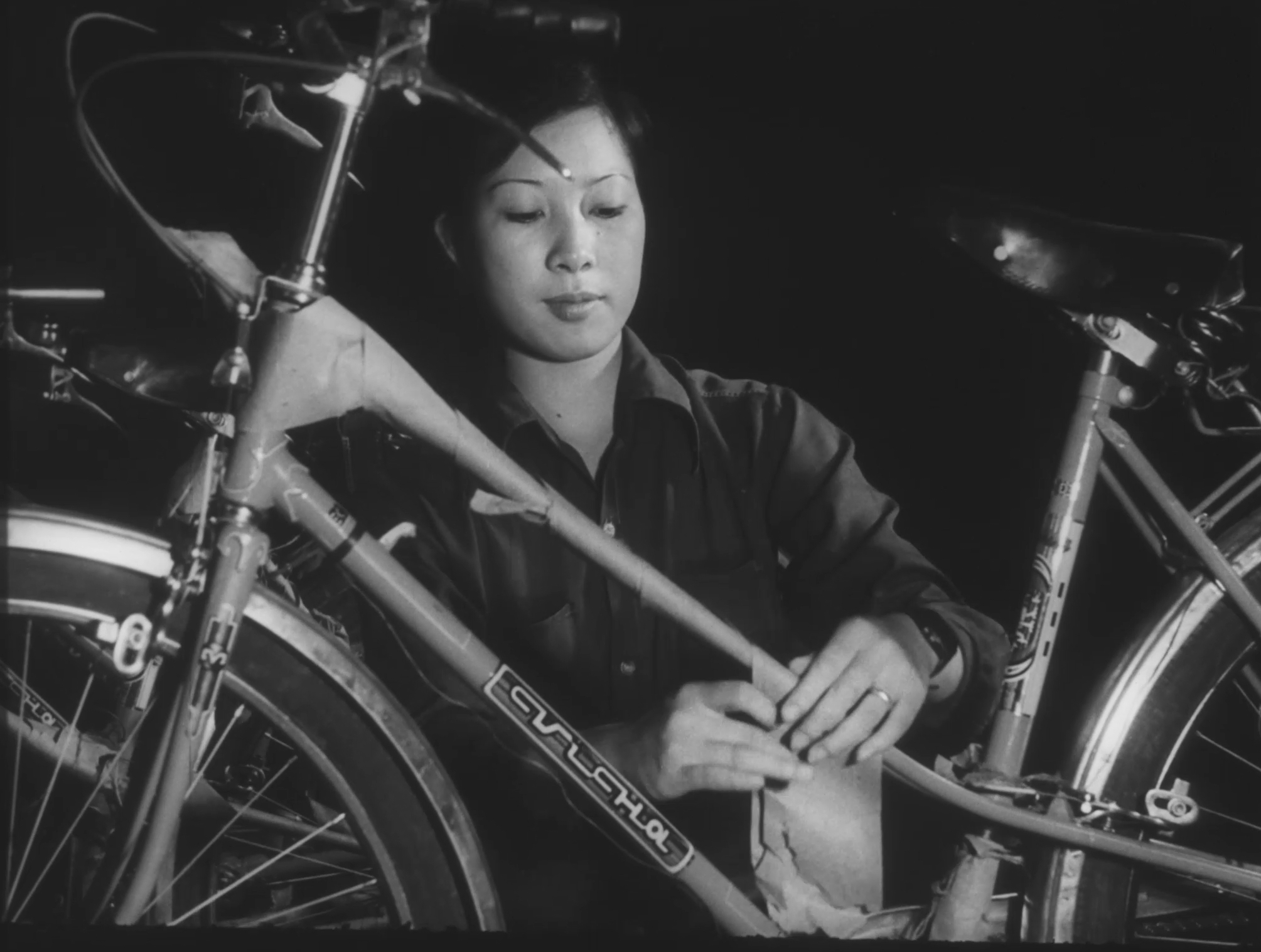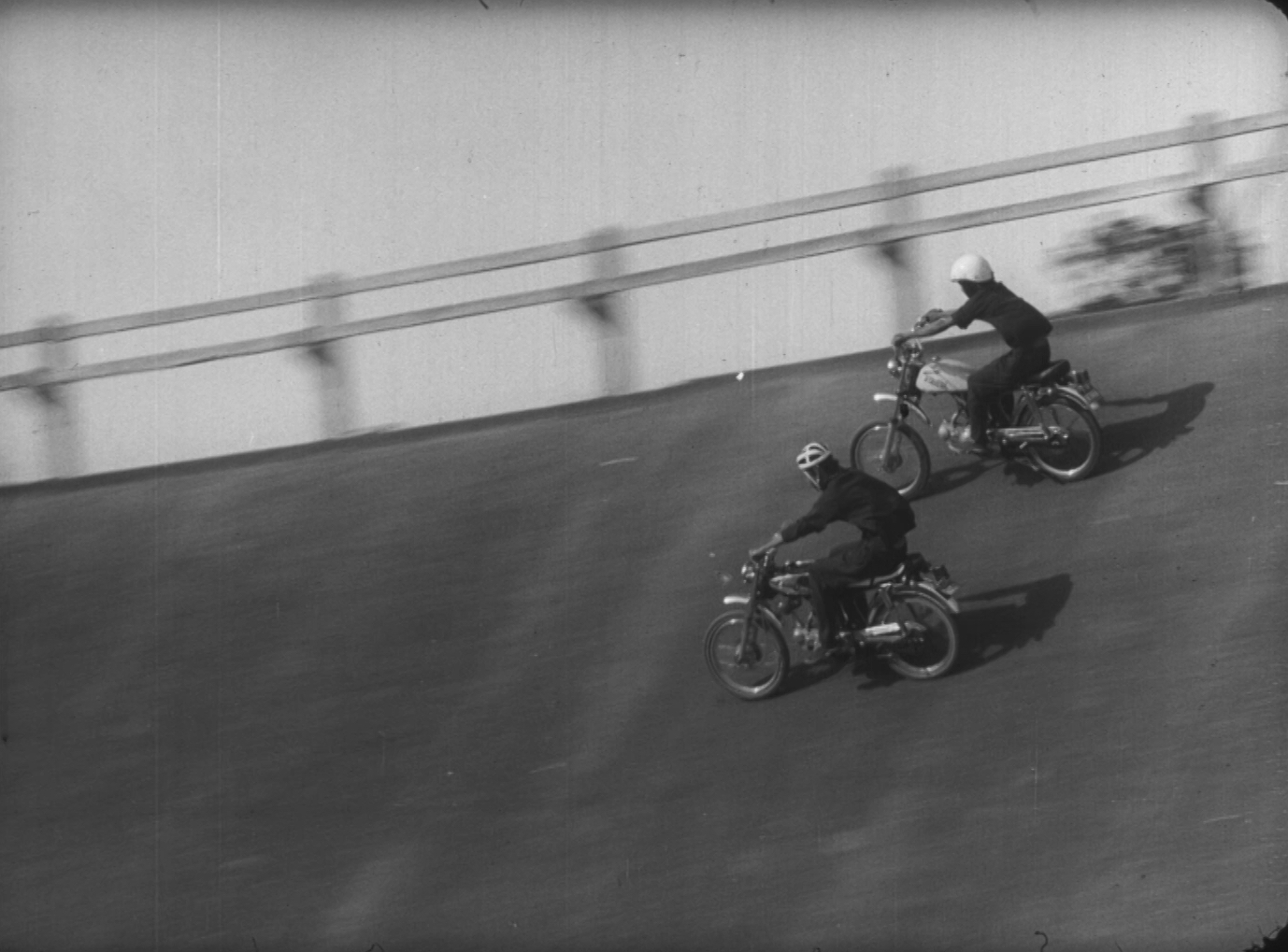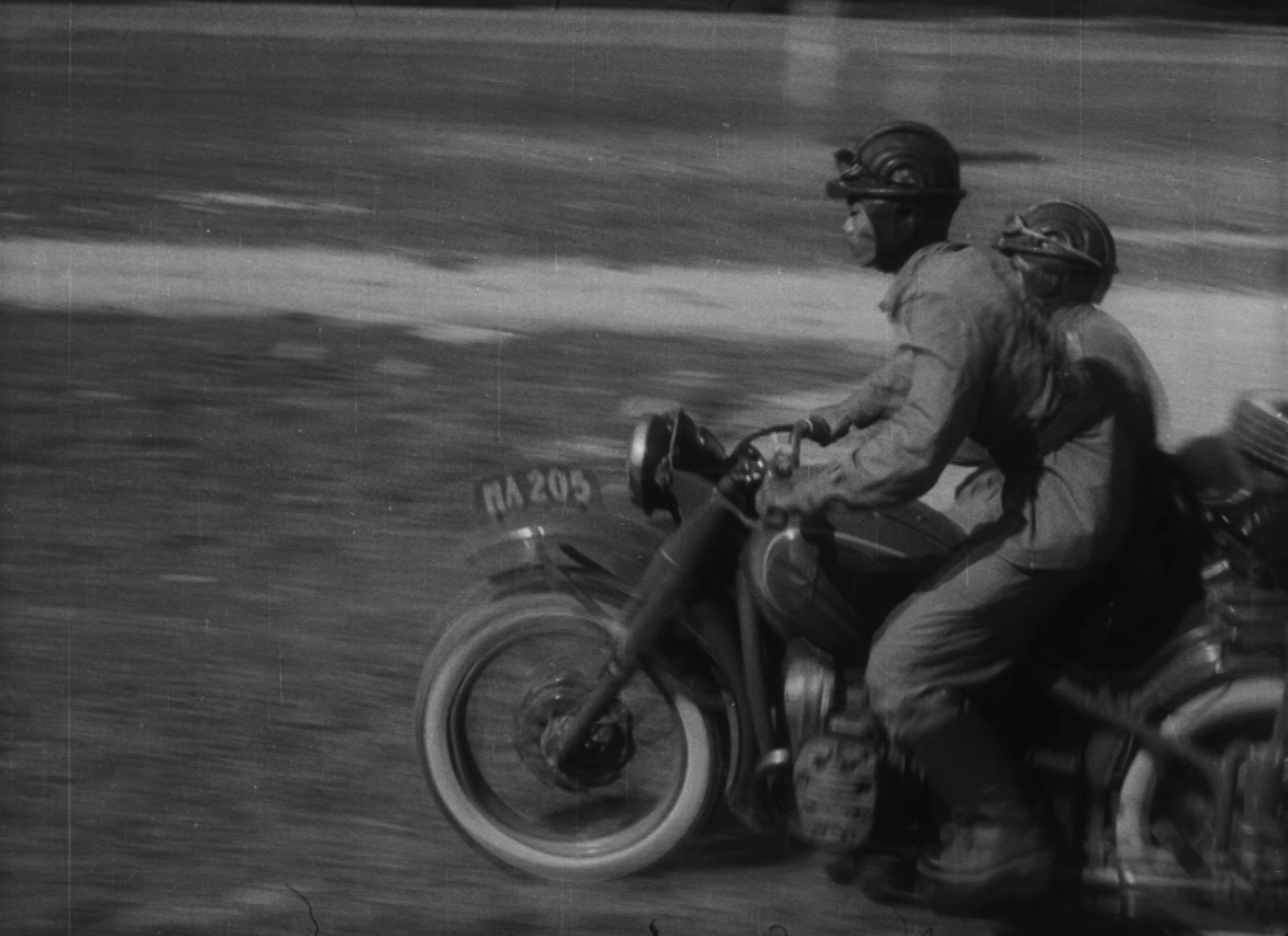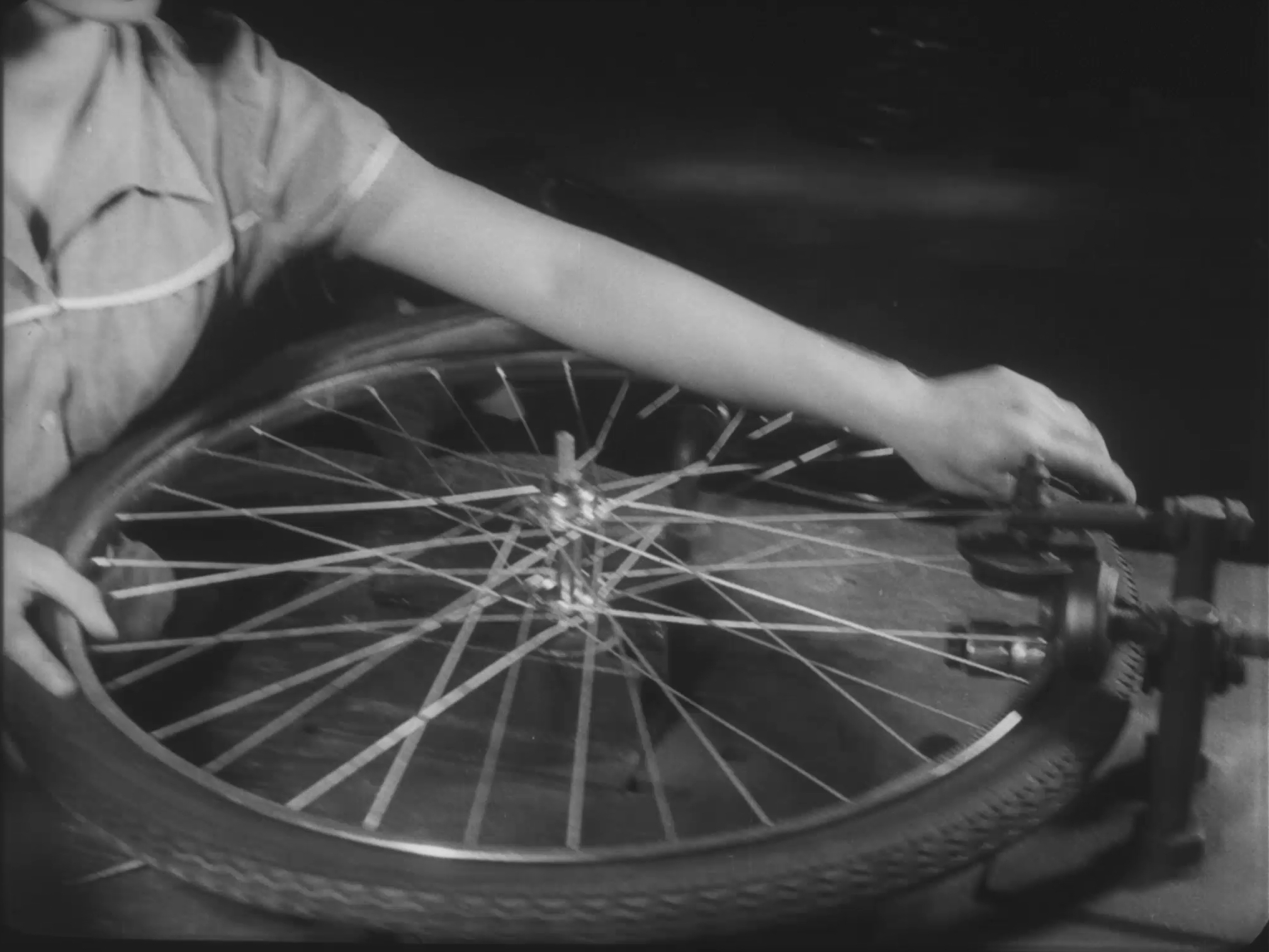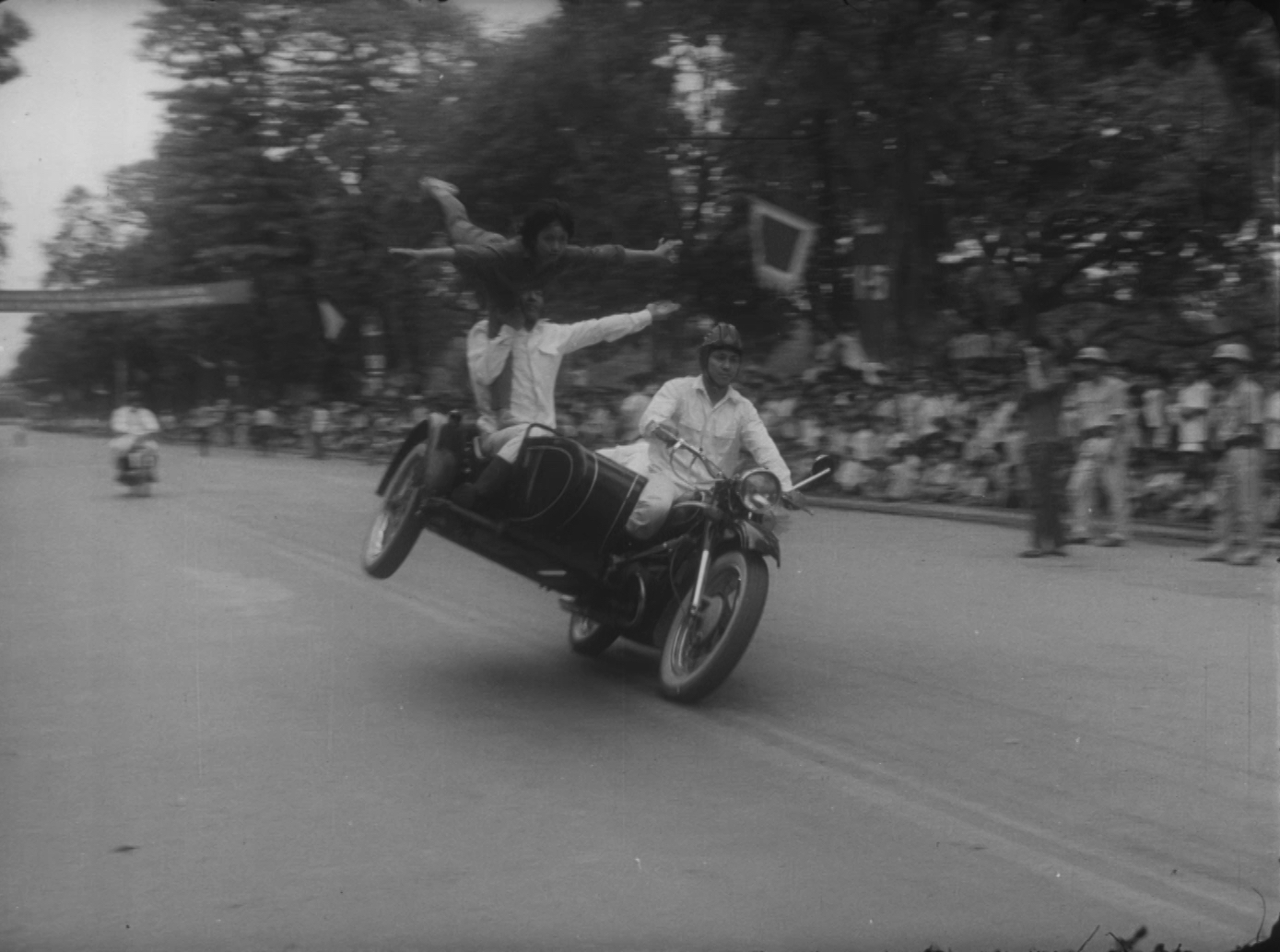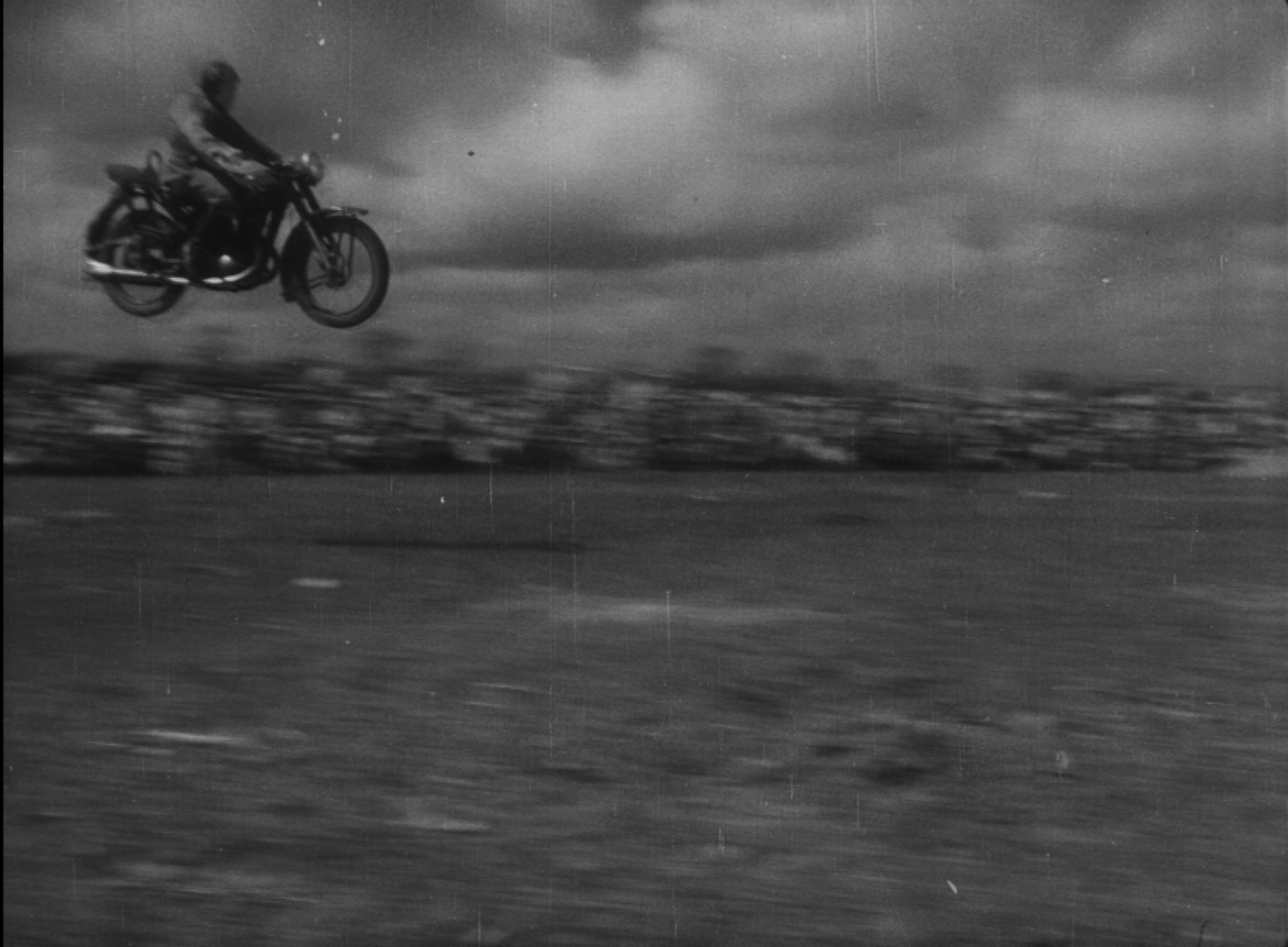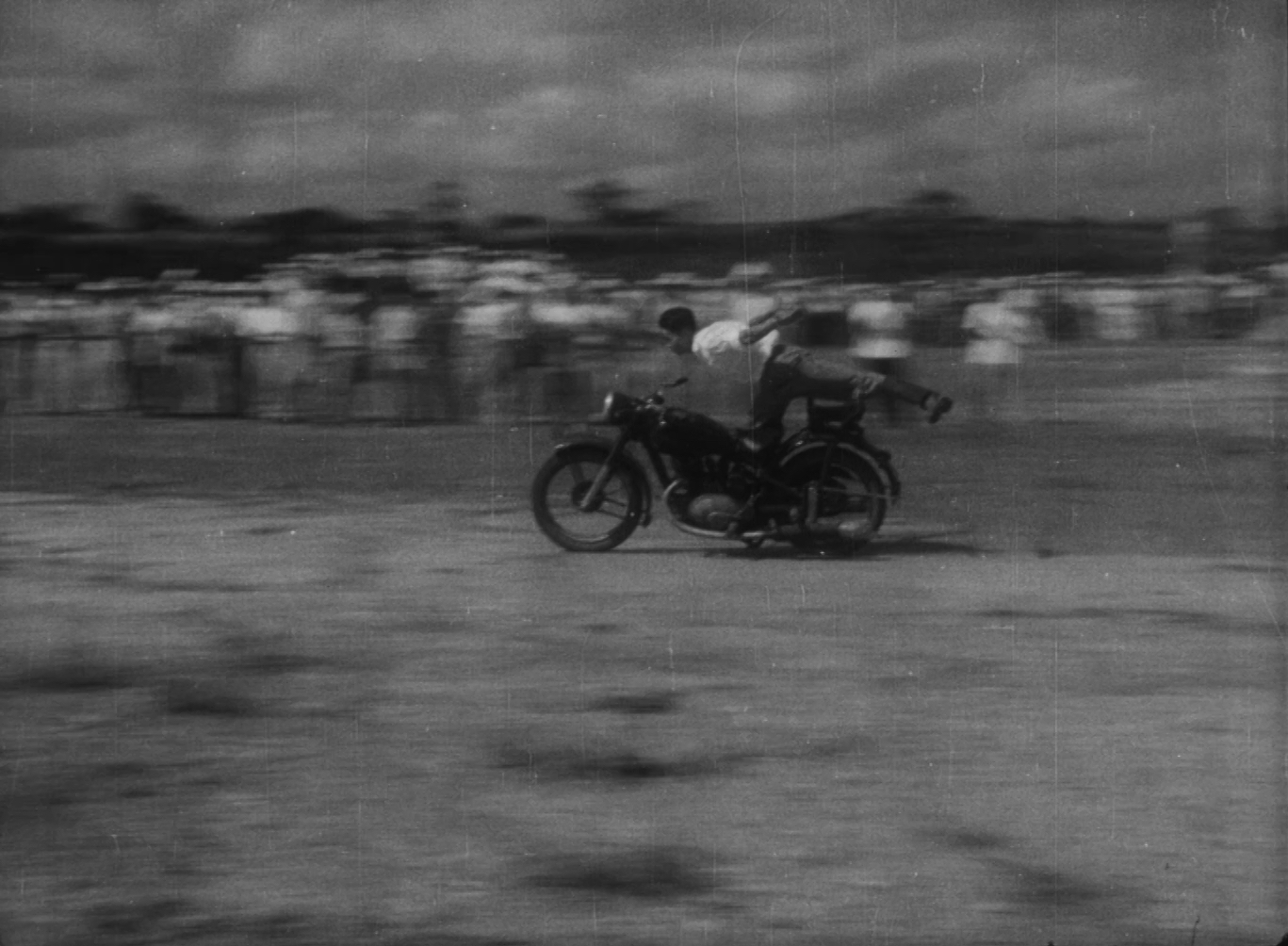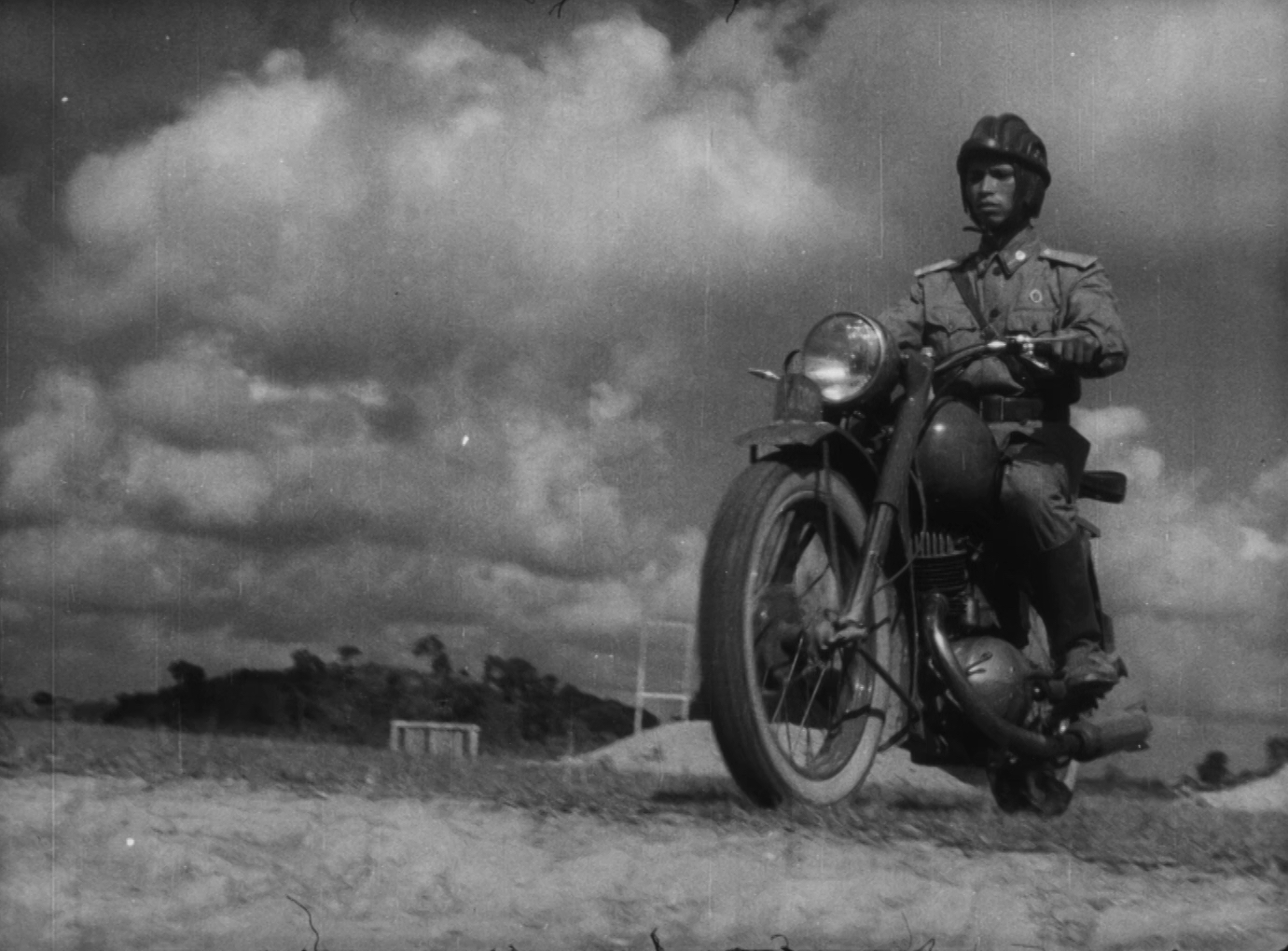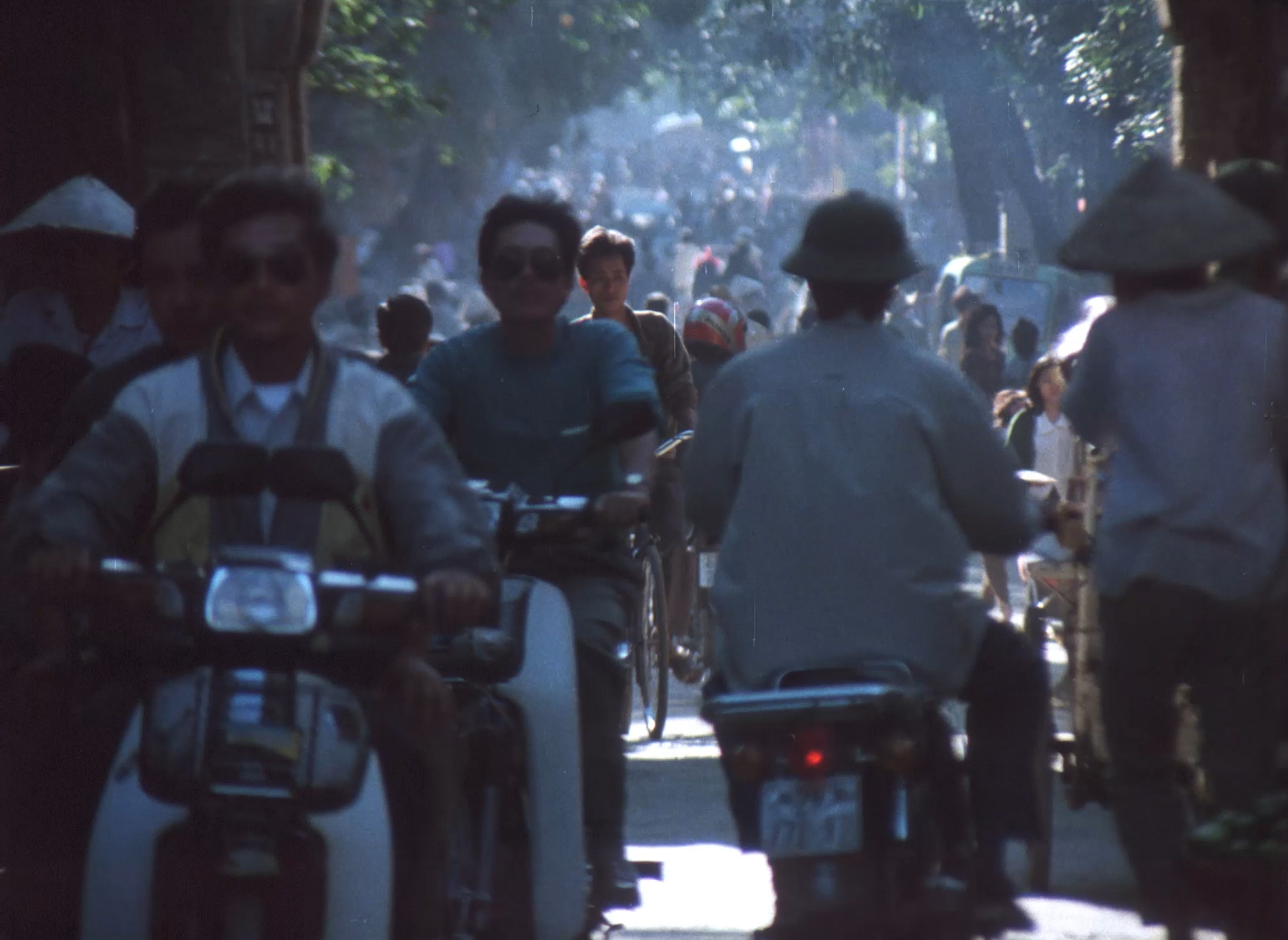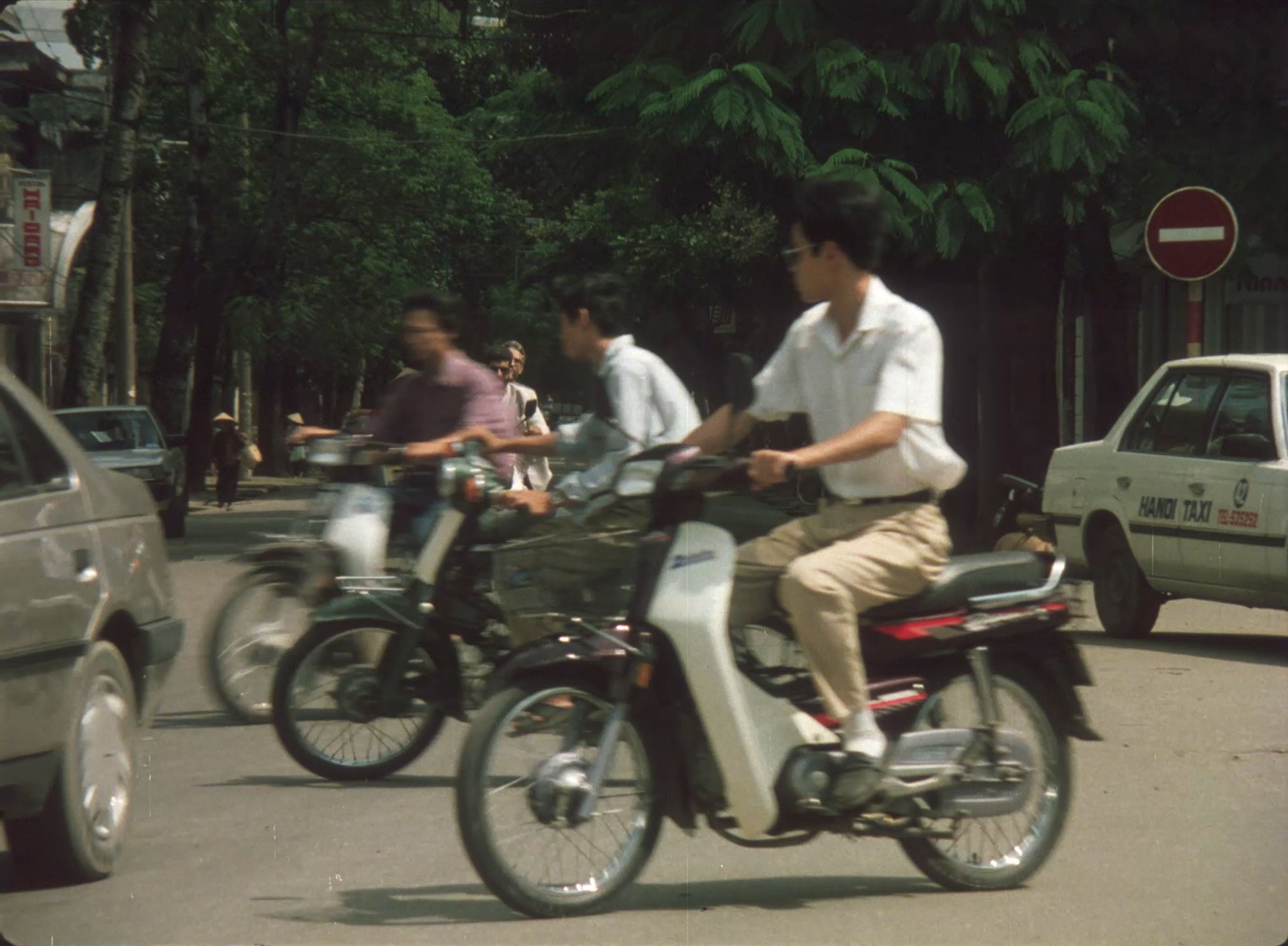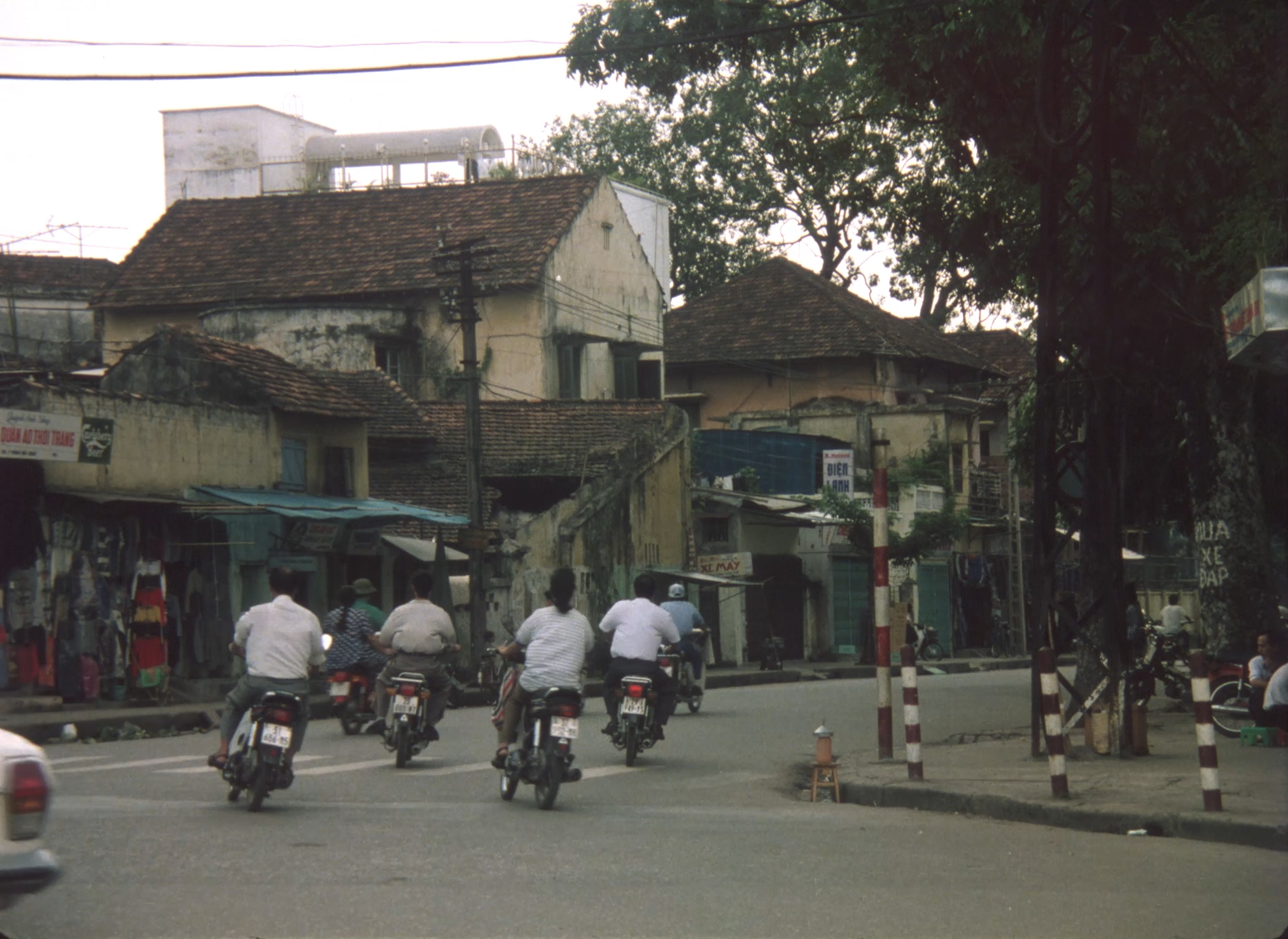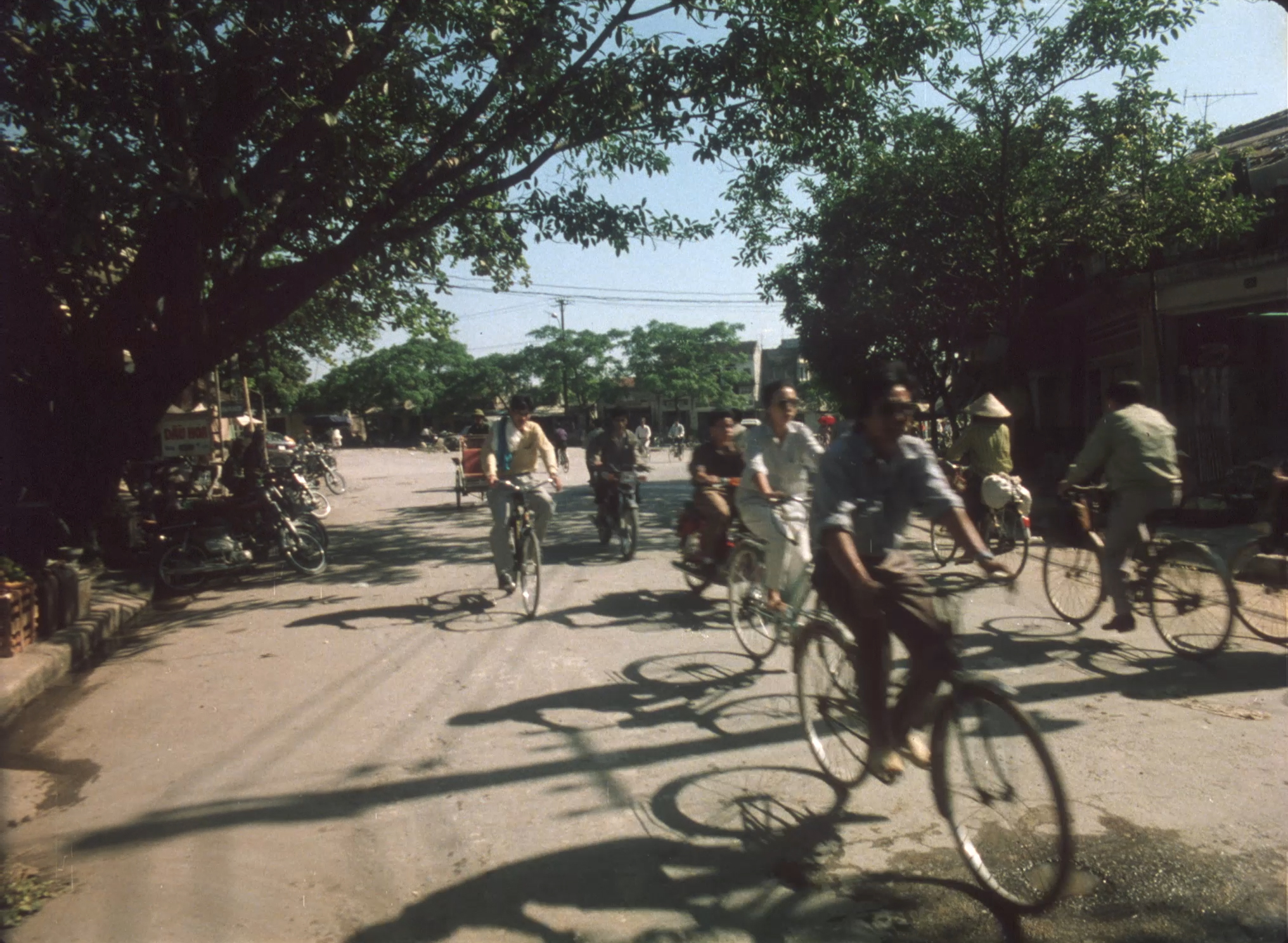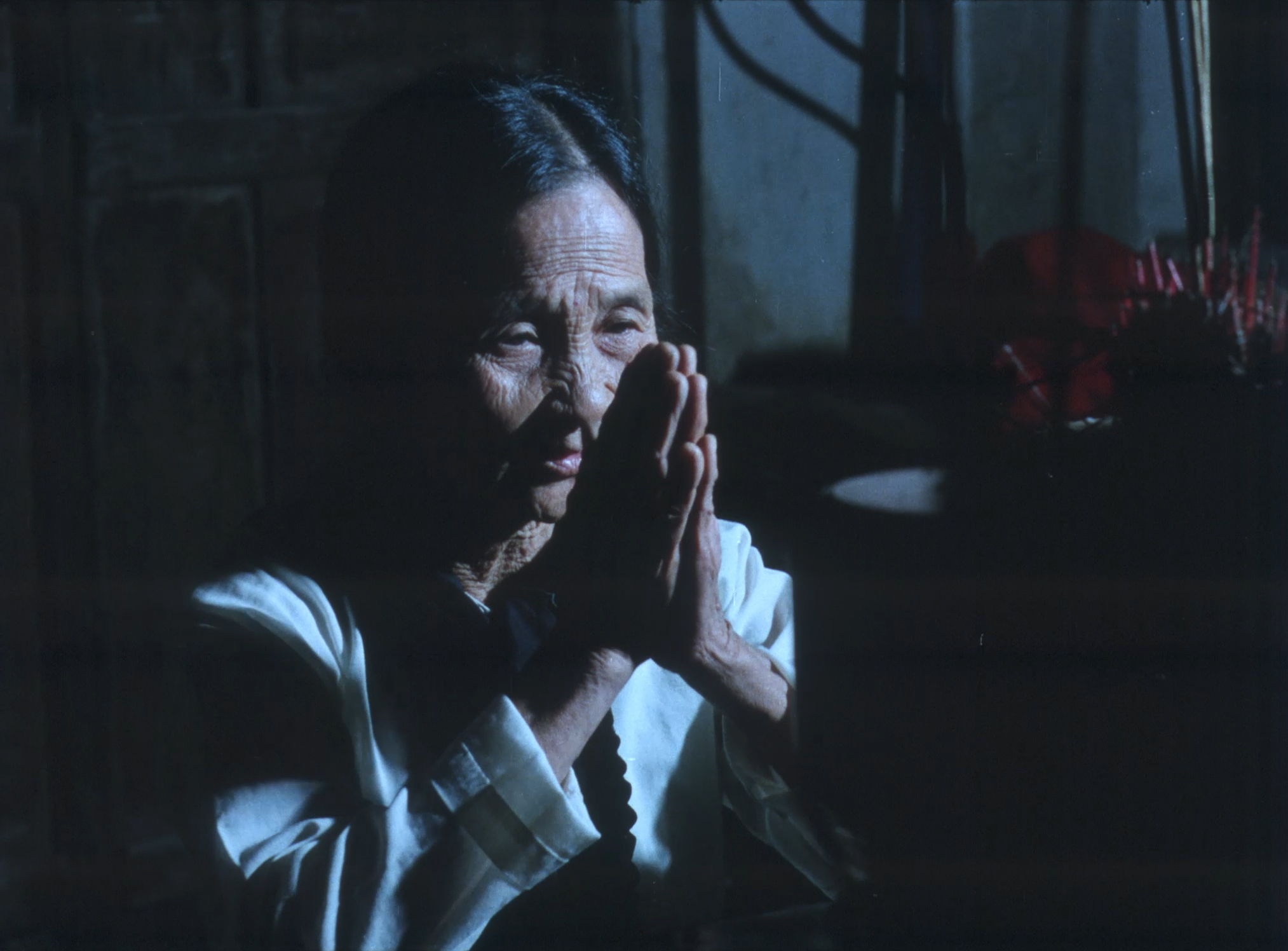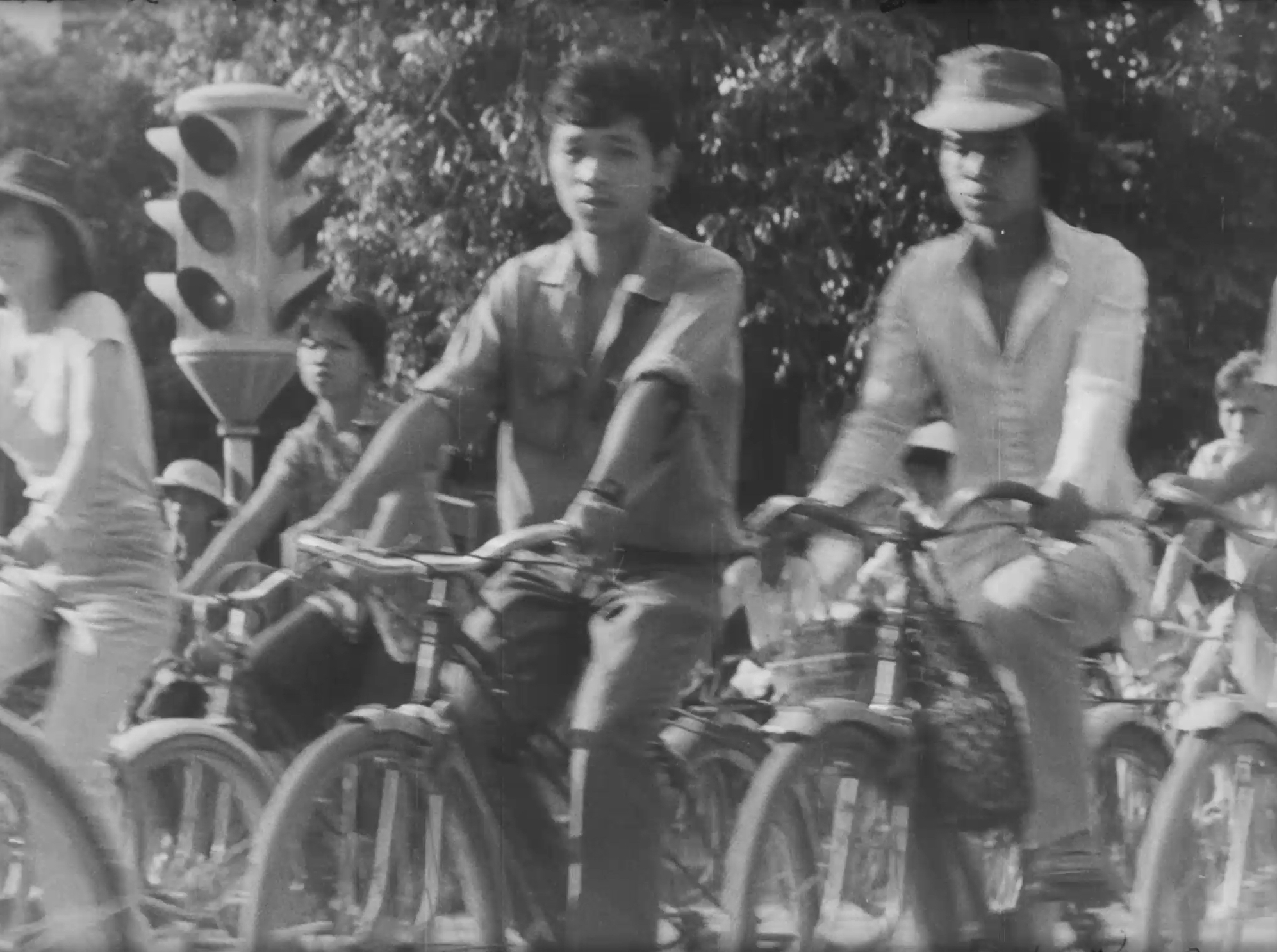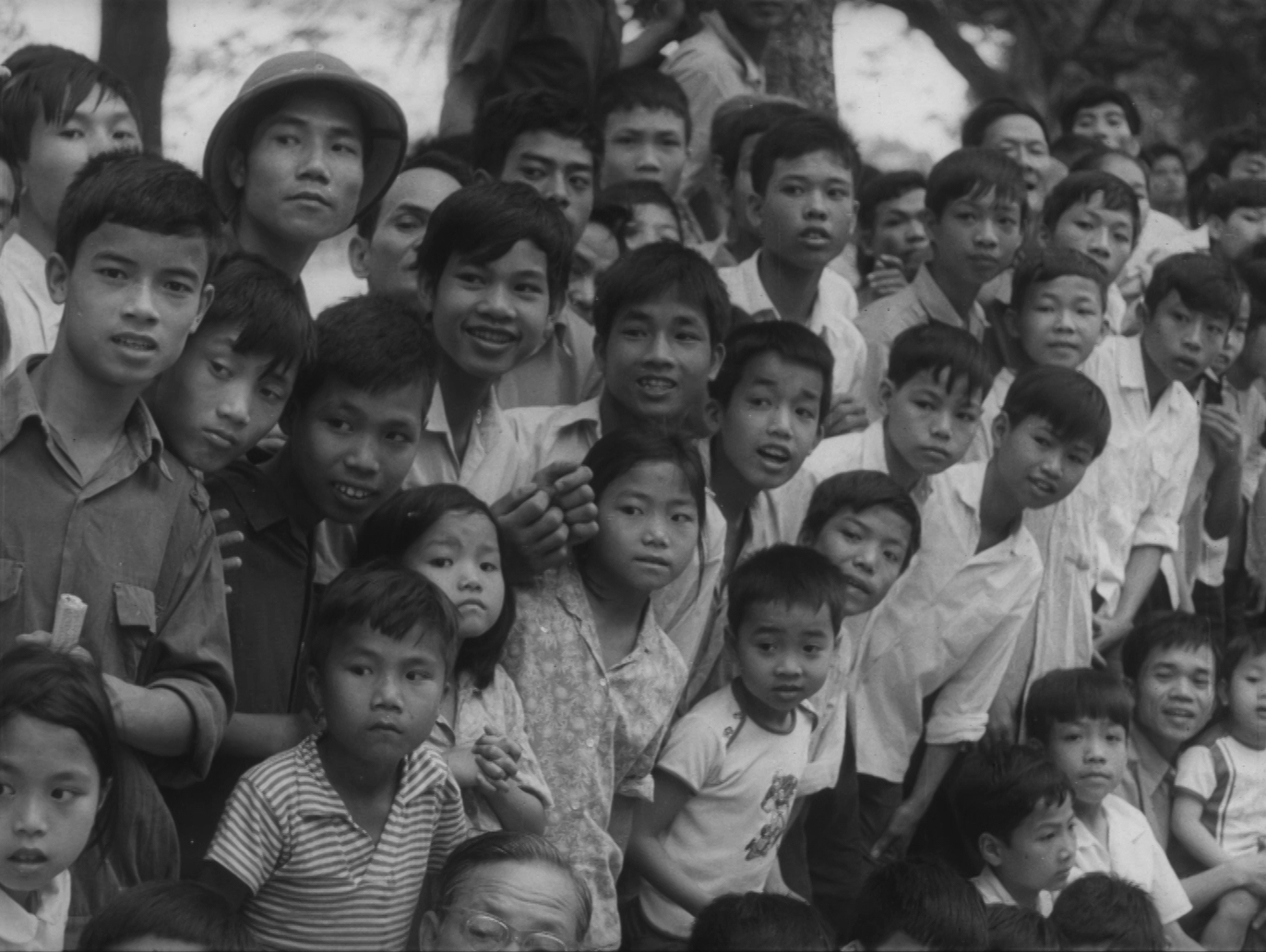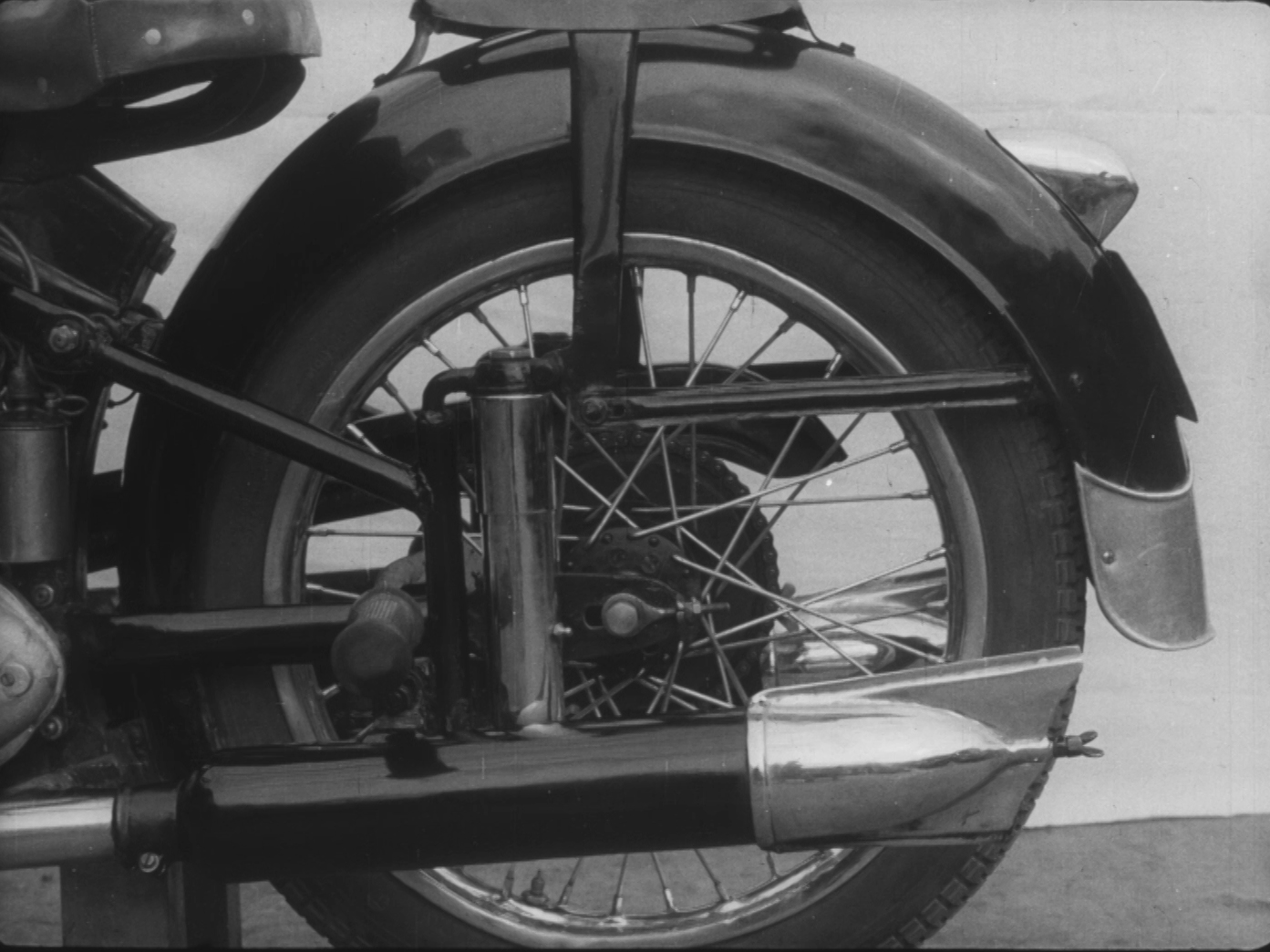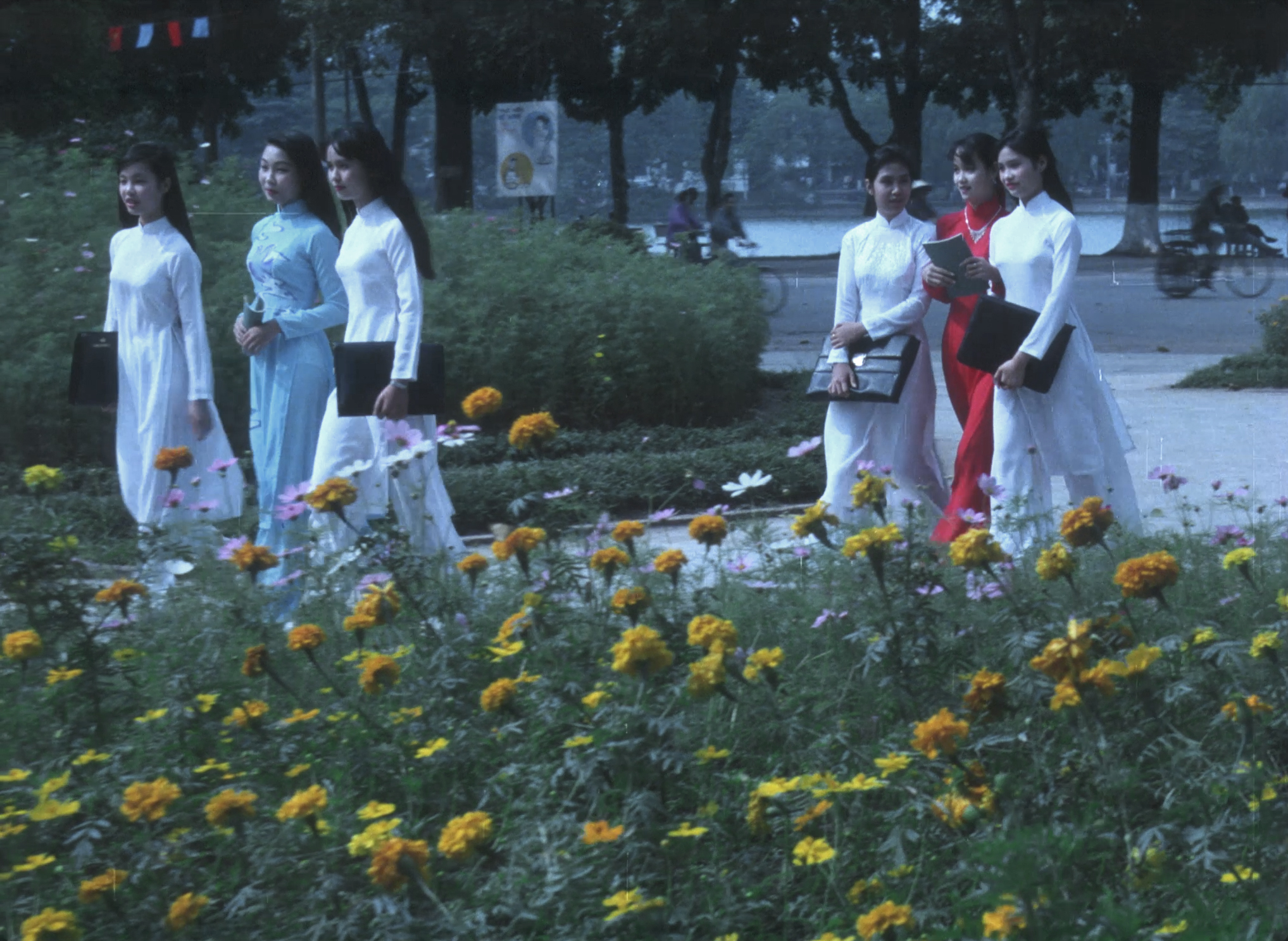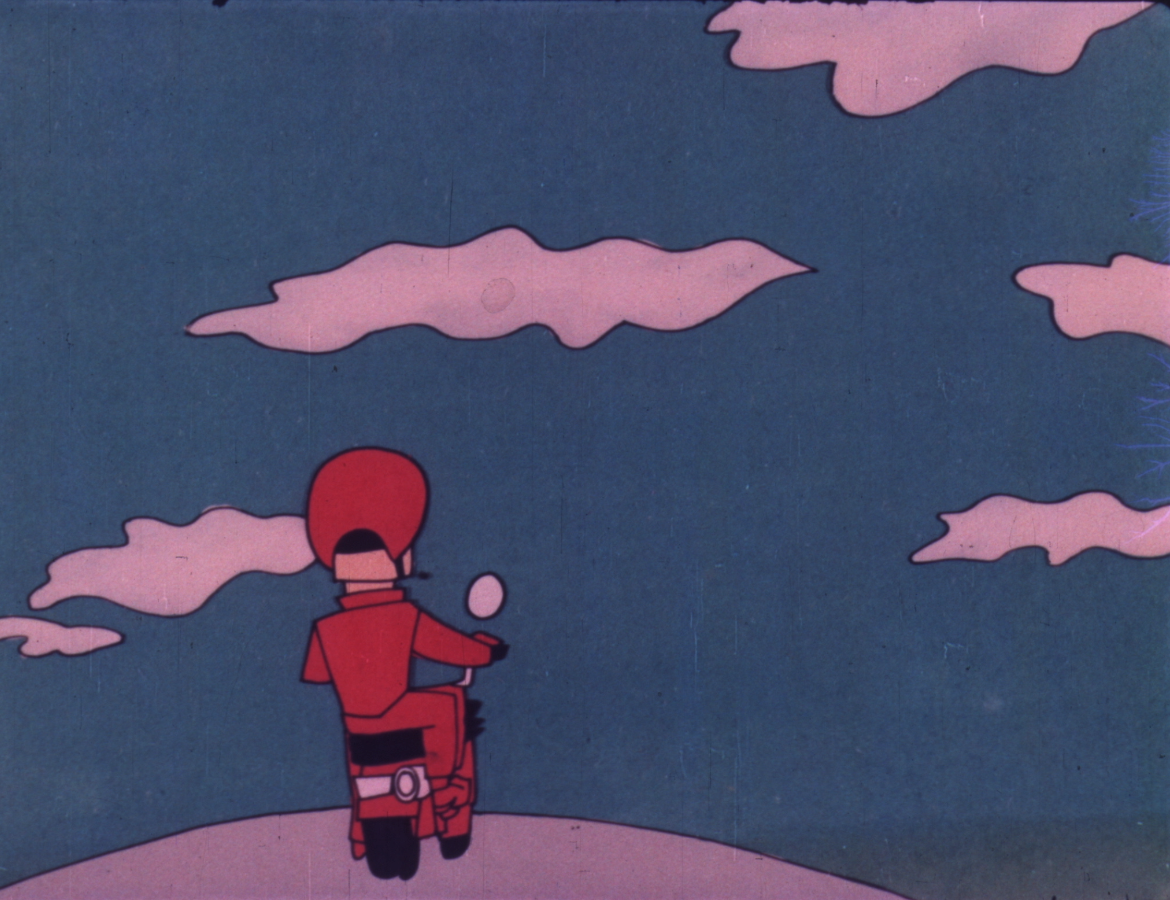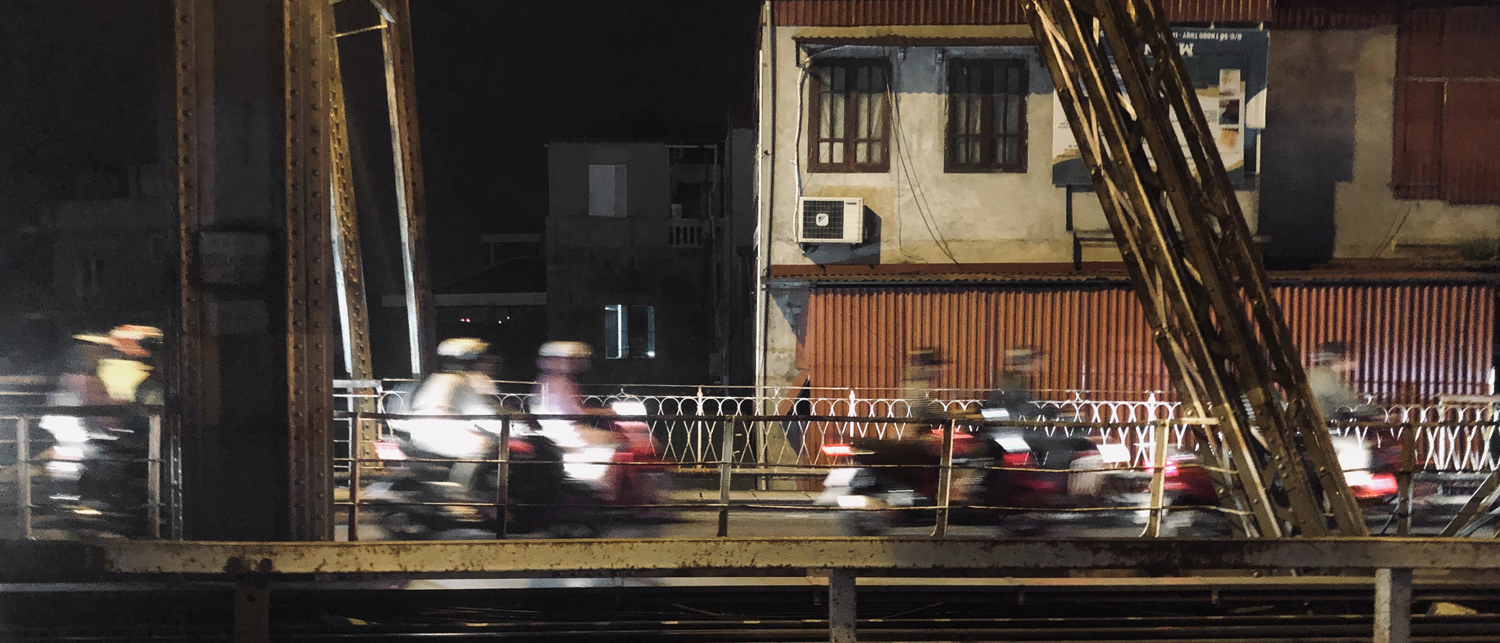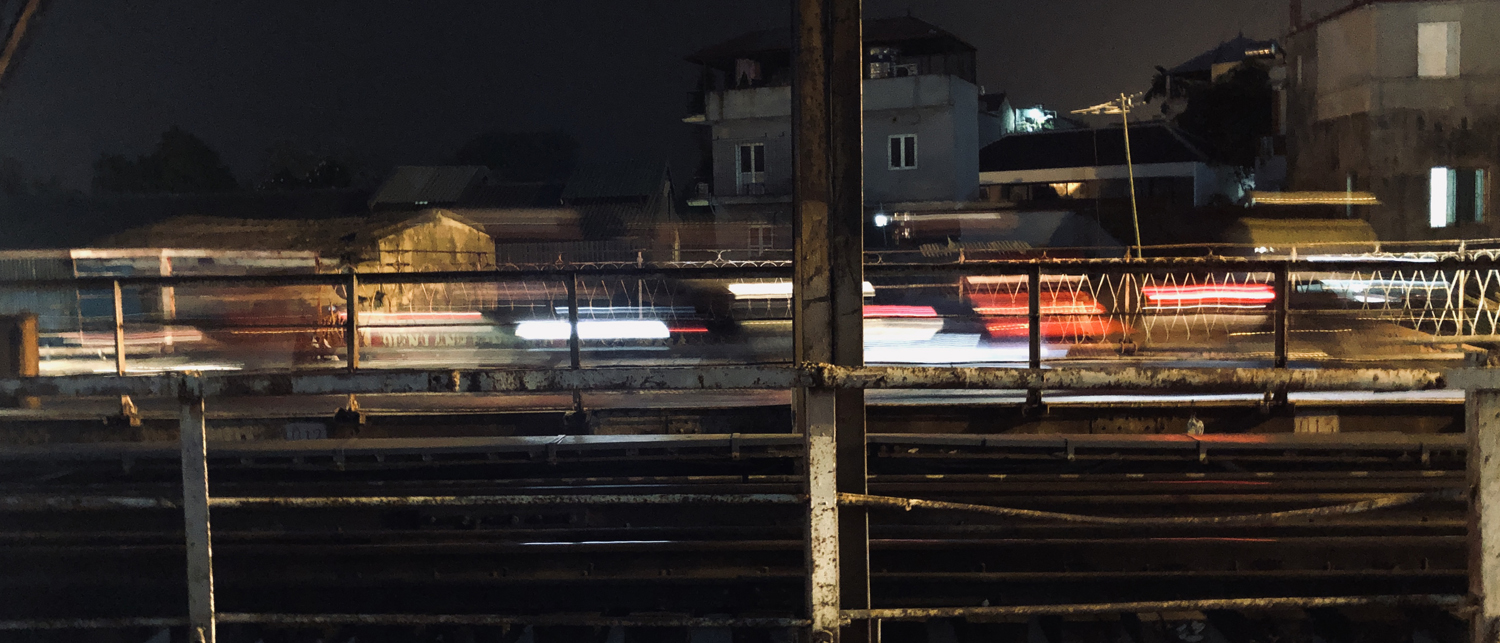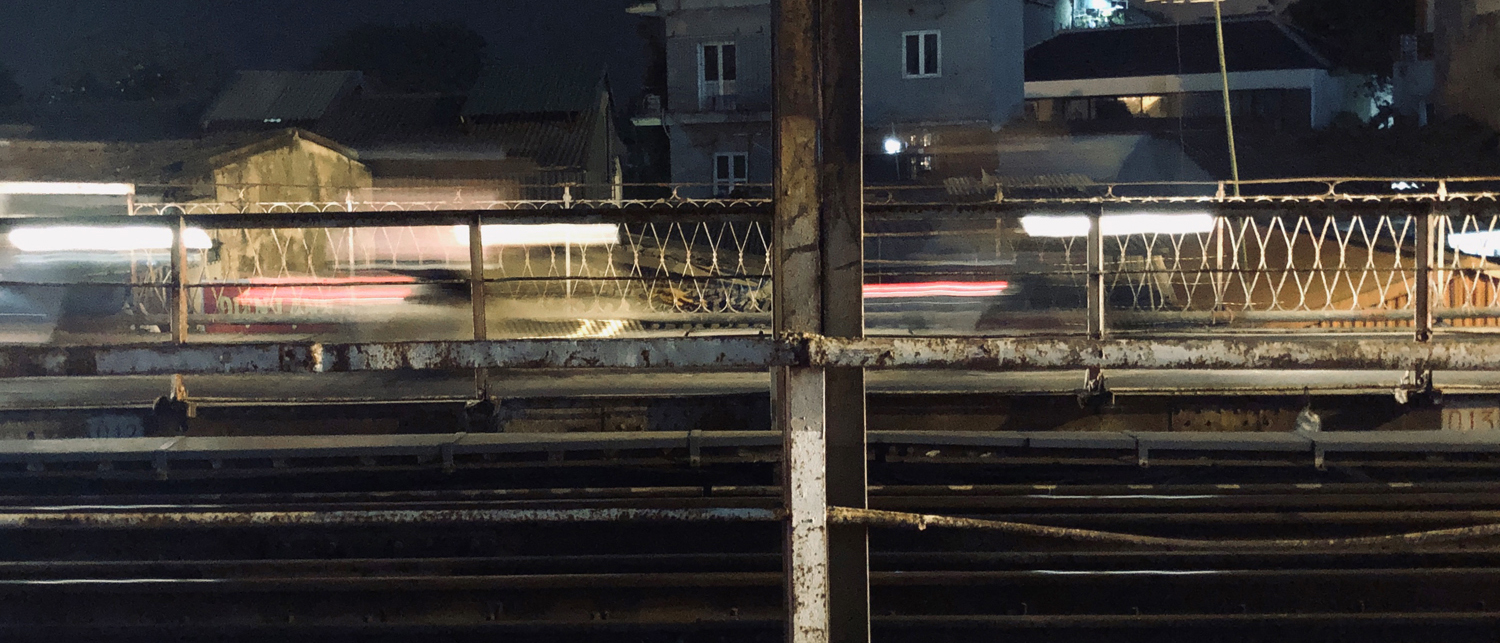 Background
Owning a motorbike is a symbol of work, technology, flexibility, speed and escape, and permits an individual movement and enterprise. With a population of 97 million Vietnam's city roads are packed with 45 million registered motorbikes (amongst the highest in South East Asia) — that's almost one bike for every two people. Roads are awash with the transportation of goods of all types and sizes on the back of motorbikes, including washing machines, entire families, and chickens.
The popularity of motorcycles has replaced the mass bicycle use in the 1960/70s – then the most important method for transporting supplies during the American/Vietnam war. All forms of bikes are still invaluable for navigating Vietnam's 'hẻm' alleys too narrow for cars. However, motorbikes and scooters have become the de facto mode of transportation to traverse the growing waves of traffic. The sounds of bike engines, horns and bells create a symphony of Vietnamese life.
As HaNoi aims to ban petrol/diesel motorbikes by 2030 Dust & Metal taps into current discourse in Vietnam around climate change and sustainability. Young people will be most affected by this change and companies in Vietnam are producing an array of electric scooters as an alternative form of transport.
Funded by British Council Digital Collaboration Fund