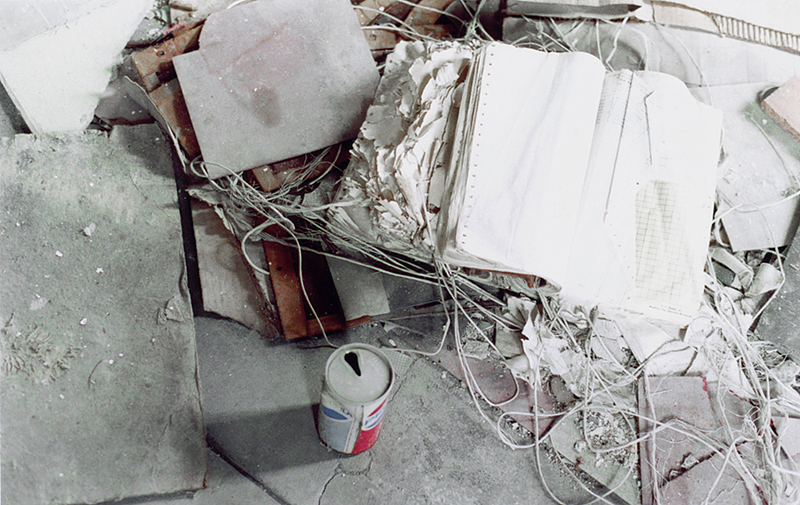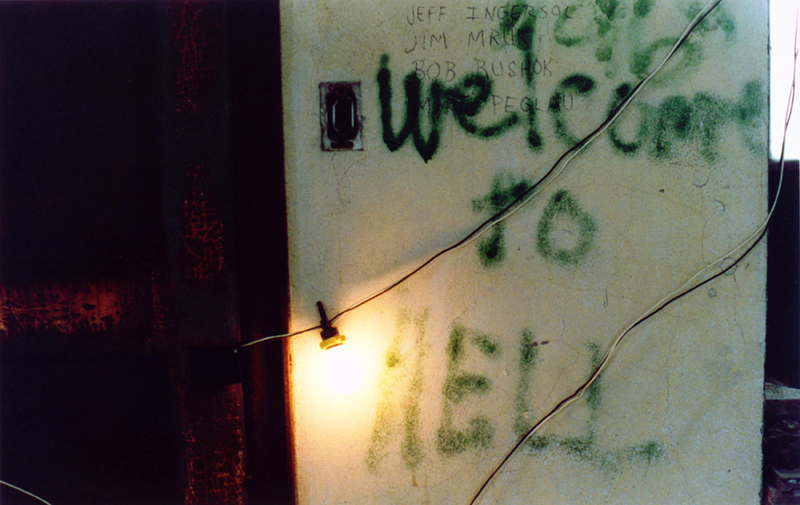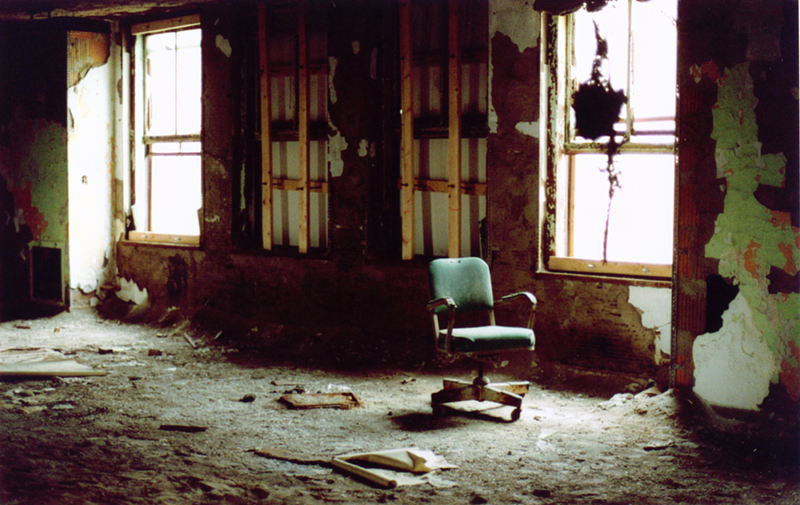 Terminus
2004 // 9'19" // stereo // USA
audio for a dark cinema by
Esther Johnson
featuring
previous employees of the New York Central Terminal, Buffalo
distribution
Blanche Pictures
"Verticality, iconography and permanence, and when you have those three things in a building, people quickly respond."
Investigating the nature of memory and resonance within architecture and place, Terminus weaves a tapestry of taped telephone conversations with those who once worked in Buffalo's grand Art Deco New York Central Terminal in a time when rail travel in Buffalo was second only to Chicago. The final train passed through the station in 1979. Despite the building being added to the National Register of Historic Places in 1984, the structure stands abandoned with an uncertain future. In 1997 The Central Terminal Restoration Corporation was formed in an attempt to secure a future for this magnificent structure.
The architects Alfred T. Fellheimer and Steward Wagner of the Fellheimer & Wagner firm built the station to be large enough to accommodate over 3,200 passengers every hour and 1500 employees back in its heyday. Construction began in 1927 and opened to the public in 1929. It cost the New York Central Railroad line over fourteen million dollars to complete this masterpiece. The lead architect Fellheimer designed many famous train stations in the US including Grand Central in New York City and the Cincinnati Union Terminal in Ohio.
In addition to an audio documentary work, Terminus resulted in a photographic series. Since this work was made there have been ongoing efforts to refurbish and repurpose the iconic Buffalo Central Terminal in addition to being host to many public arts events.
The work was made during an International Digital Filmmaker Residency at Squeaky Wheel Film and Media Arts Center, Buffalo, NY
Funded by National Endowment for the Arts, USA