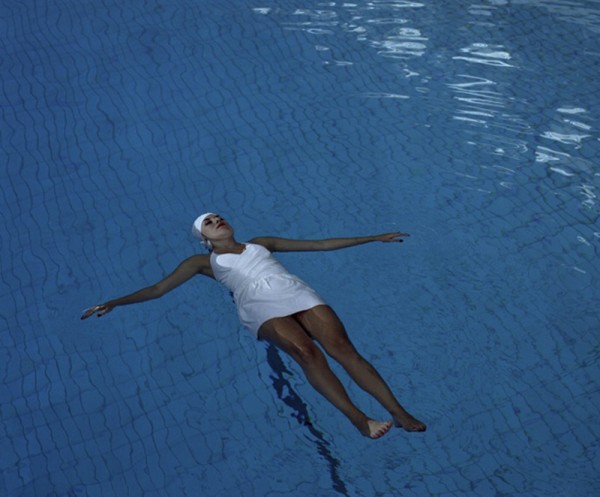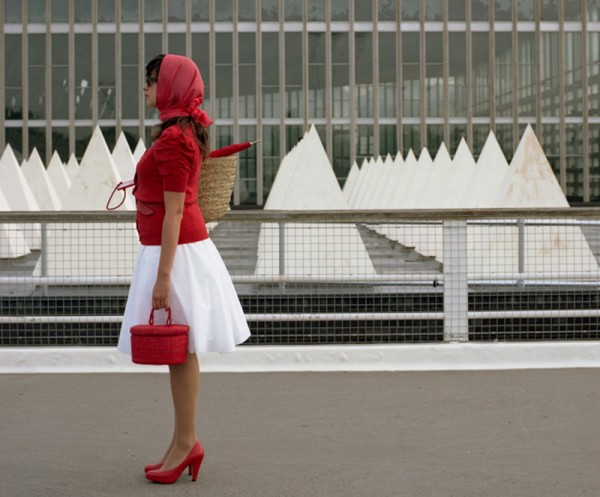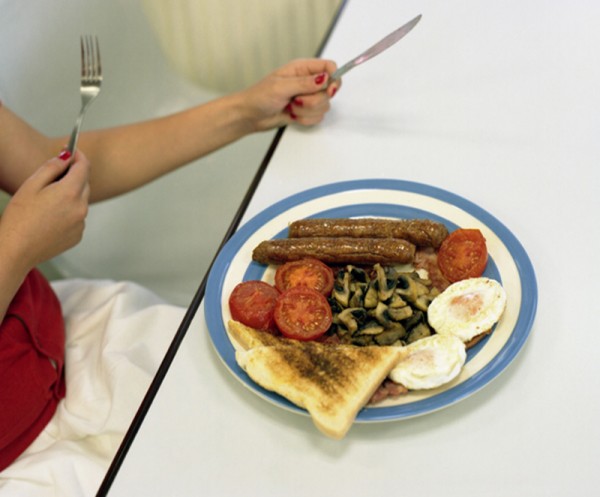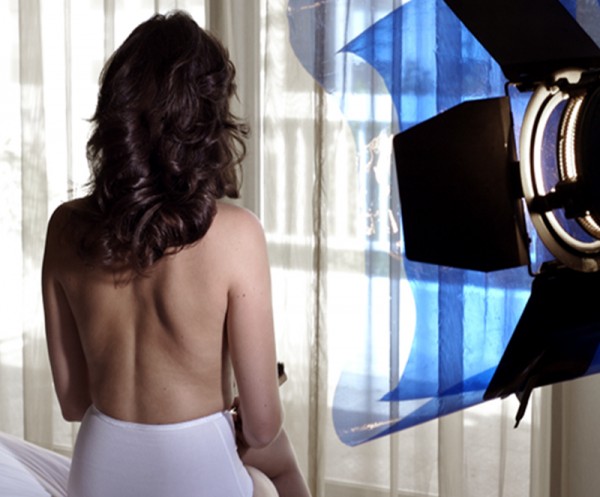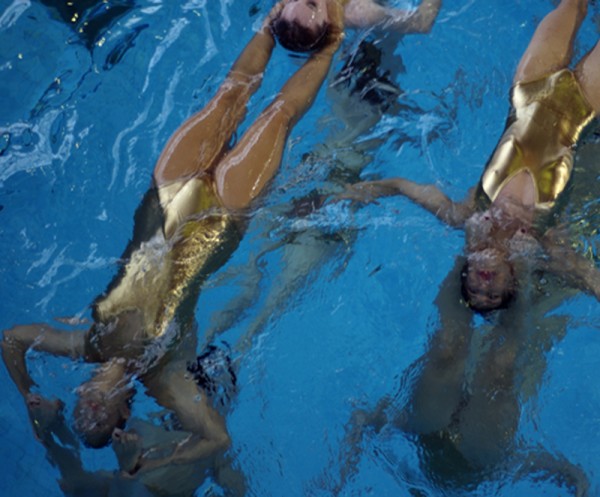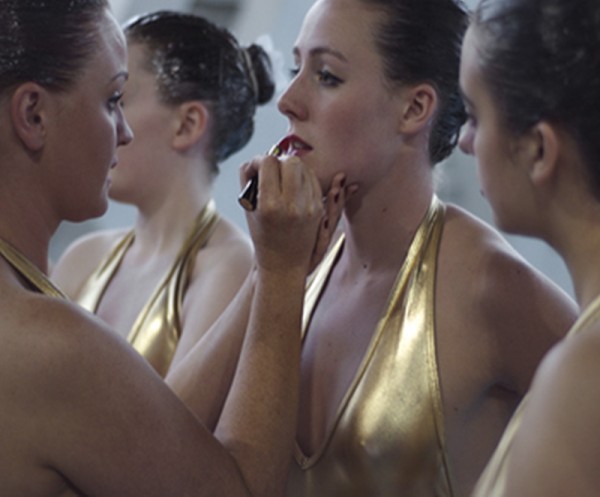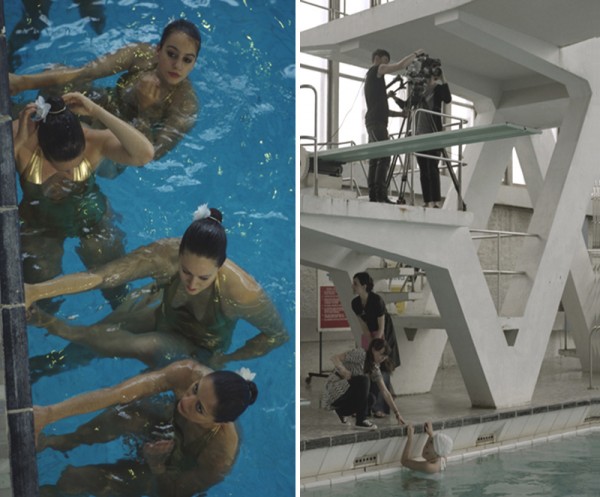 2007 // 15′ // DVCPro50 // 5.1 Stereo // UK // IMDb // British Films Catalogue
a film by
Esther Johnson
Yalda is one film segment of feature film The City Speaks
film players
Yalda — Erin Brodie
Gentleman in Park — Clem Elton
Synchronised Swimming Troupe — Aquabatix
audio players
Yalda — Adjoa Andoh
Paul/Anaesthetist — Nitin Ganantra
Surgeon — Simon Treves
Woman in Church/Nurse — Liza Sadovy
writer
Mehrdad Seyf
inspired by an original story by
Peter Ackroyd
composer
David Pickvance
cinematography
Lynda Hall
editing
Sue Giovanni
Esther Johnson
BBC audio production
Sam Hoyle
Peter Ringrose
BBC radio drama executive producer
Alison Hindell
BBC radio drama producer
Conor Lennon
Film London head of production
Maggie Elllis
Film London producer
Roz Mortimer
distribution
vTape!
distribution The City Speaks
Film London
commissioned by
Film London and BBC Radio Drama
funded by
Arts Council England
---
"Do you love me?", "Yes", he said, and then…
Yalda is a colourful musical journey into the narrative of a woman's tangled past, with magical glimpses of her present world and hopes for a liberated future.
A short experimental fiction film made for The City Speaks, an innovative collaborative project developed by Film London Artists' Moving Image Network and BBC Radio Drama.
Background on the The City Speaks project
The City Speaks provided artist filmmakers with an opportunity to collaborate with acclaimed author Peter Ackroyd, composer David Pickvance, writers and specialist sound engineers to work outside of traditional radio play conventions. Six, short form audio-visual artworks were commissioned to form a centre-piece of the BBC Radio 4 season in 2008, celebrating London as a cosmopolitan city.
Conceived as a truly innovative multi-disciplinary and cross-platform project for contemporary media, The City Speaks was presented across a range of contexts launching at the BFI cinema, London, and broadcasting nationally on Radio 4 and BBC4 and across several digital and interactive broadcast platforms.
---
Awards
Finalist Golden Egg Award Reykjavik International Film Festival
Radio Broadcasts
BBC Radio 4 92-95FM & 198LW 14:15, 19.03.08 and 20.03.08
Television Broadcast
BBC 4, 2008
Film Festivals and Special Events
HATCHED 2017 Oxford International Women's Festival, The North Wall Arts Centre, Oxford 18:30 24.02.17
Sound in Vision Film Festival Clapham Picture House, London 28.08.10
The Projection Gallery, Shangri-la Tent, Glastonbury Festival Somerset 06.10
Longing, Lust, Rage and Joy: The Projection Gallery Toronto Alternative Fashion Week Canada 22.04.10
Valentines Film Festival Curzon Mayfair, London 02.10
Asterfest Strumica, Macedonia 27–31.05.09
Evolution Festival: Lumen Leeds 13–16.05.09
Girls on Film: International Women's Day Bradford Playhouse 08.03.09
25th Kassel Documentary Film & Video Festival Germany 11–16.11.08
Reykjavik International Film Festival Iceland 01–05.10.08
Harvestworks Video Art Festival New York 24–26.09.08
Canary Wharf Film Festival London 31.08.08
Cinema Jove 23rd International Film Festival Valencia, Spain 21–28.06.08
Moves 08 RNCM Manchester 26.04.08
East End Film Festival London 22.04.08
The City Speaks BFI Southbank NFT1, London 18:30 10.03.08